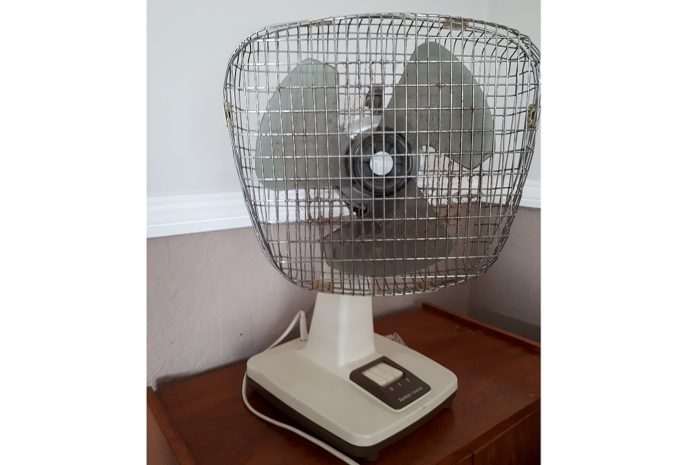 While Glen Dimplex Heating & Ventilation prides itself on delivering products designed to stand the test of time, it would seem that one Xpelair fan has truly gone the distance, having recently marked 55 years in full working order.
Mr Brian Hitchcock, 80, bought the 'Taurus S.A. model' Xpelair fan back in 1964 from a local electrical store in Crewe to help keep cool while working on a construction site. He subsequently brought the fan back to his home in Bognor Regis where it went on to serve the family of four, during every summer season thereon.
Fast forward 55 years later and the fan has most certainly stood the test of time, having more recently provided a much needed respite during this summer's hottest July day on record when temperature peaked to 38.5°C.
Brian said: "I originally bought the fan for myself while working on a construction site in Crewe. However, it worked so well I decided to bring it back home with me. We've pretty much used it every summer since, and over the decades has never failed to keep the house cool – even during all the extreme heatwaves we've had in recent years.
"It really is unusual to have a product so widely-used last for such a length of time; I'm delighted and it's clearly a testament to the craftsmanship that goes into Xpelair products."