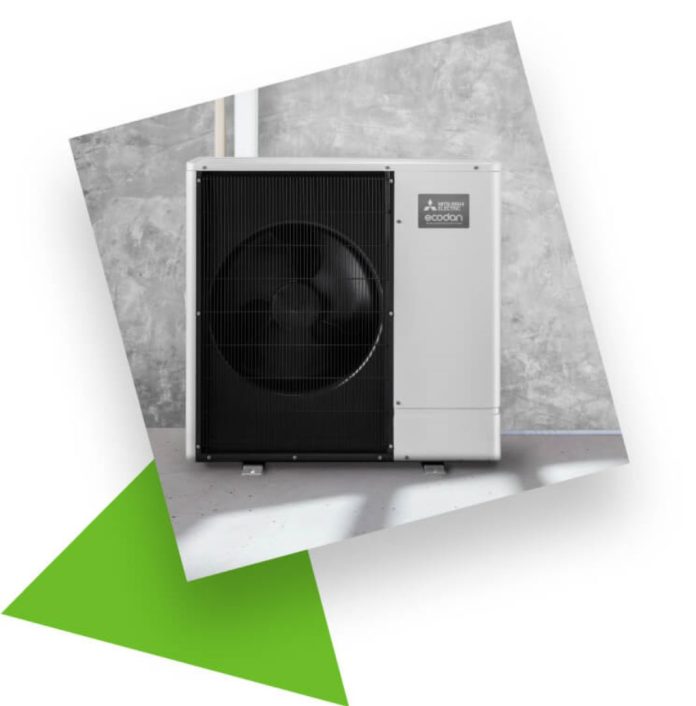 Mitsubishi Electric is supplying its UK manufactured Ecodan air source heat pumps to OVO Energy for two government schemes.
The two now re-branded OVO schemes, the 'Zero Carbon Home Project' and 'Zero Carbon Heating Trial' are funded from by the Department for Business, Energy and Industrial Strategy (BEIS) through its Energy Innovation Programme.  The two schemes see a combined government investment of £5.8m worth of funding spread across nearly 300 sites across the UK, a statement said.
Mitsubishi Electric is providing its Ultra Quiet Ecodan model which is built in Livingston, Scotland to the projects with OVO as the lead energy supplier.
"We are delighted to be taking part in a project of this scale and working with the UK's leading independent energy supplier," said Russell Dean, head of residential heating, Mitsubishi Electric. "Domestic heating is one of the biggest areas where our carbon emissions can be cut by making a few simple changes. Combining with the network of OVO we are excited to be helping applicants reduce their carbon emissions to net-zero in this trial."