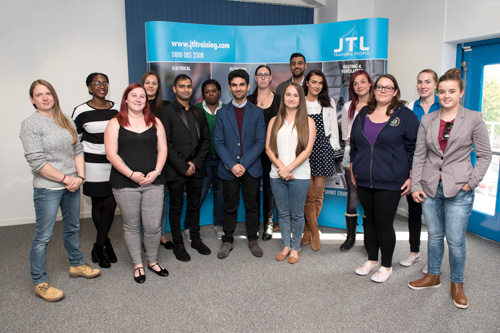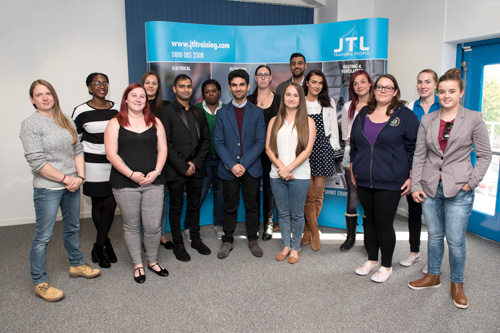 Less than one in 12 students (eight per cent) aged 15 to 18 in school or college in 2016/2017 are being advised to seek a work-based apprenticeship afterwards, according to a new YouGov survey.
The findings have been commissioned by work-based learning provider, JTL, the Electrical Contractors Association and the Joint Industry Board.
In contrast, 85% of students are encouraged to go into further or higher education, such as university study, after finishing at school or college. Just three per cent were advised to seek a job.
In addition, over one-quarter of students (28%) said they had never even been spoken to about work-based apprenticeships by their school or college.
Liam Sammon, commercial director at JTL, said: "There are some fantastic opportunities out there for young people to start an apprenticeship and embark on a career in a highly skilled and well-paid job. However, schools need to do more to highlight the benefits of apprenticeships, and we look forward to working with them on this agenda."
JTL currently works with more than 6,000 young men and women across England and Wales who have chosen to pursue an electrical or plumbing apprenticeship rather than stay within a traditional academic environment. Advanced apprenticeships are no longer a second-fiddle option to continuing classroom-based learning – they're rigorous and challenging and they lead to a whole raft of amazing career opportunities.
Plenty of JTL's students complete their four-year apprenticeship and go on to study for a university degree with the support of their employer, meaning they can achieve the qualification without the currently estimated £45,000 total student debt that often goes hand in hand with further education. Others move quickly into management positions and some set up their own businesses.
'A' Levels and university are the perfect choice for many young people, but JTL has plenty of bright and practically-minded young people joining its programmes with a whole host of qualifications. Staying in education is not an inevitable step. JTL would urge students to think carefully about what they really want in the medium to long-term.
Roughly 35,000 young people have completed JTL apprenticeships over the past 26 years.