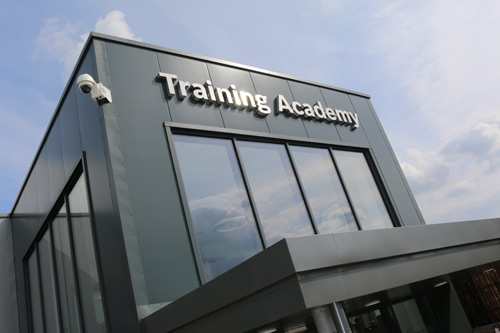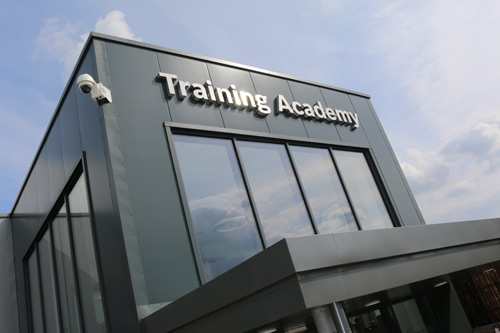 On Friday September 29, HPM attended the grand opening of Worcester Bosch, Group's new Training Academy, which saw a £3.5 million investment.
Richard Harrington MP, Parliamentary Under Secretary (BEIS), and Robin Walker MP, Parliamentary Under Secretary (DExEU), cut the red ribbon, officially opening the 2,000m2 of practical training areas and classrooms that contain 218 appliances.
Commenting on the new facility, training manager, Nick Fothergill, said: "Training is a massive part of what we do, and it impacts our business in a variety of ways: from supporting sales activity and familiarising installers with our products, to reducing warranty costs for us as a manufacturer. More than that, however, it enables engineers to gain confidence working on new and existing products, ensuring they get the best performance out of the systems they install."
Nick wanted to get across that although the company sells boilers, the training courses Worcester offers are not there to push sales.
"We're providing good quality technical information on our training courses, not sales messages. Overall, as a training department, we want to be a credible authoritative voice in the industry," he said.
Carl Arntzen, CEO, explained why training was so important at Worcester, Bosch Group: "The installer is the retailer of our product, but most importantly they're key decision-maker in the whole supply change, they're the one who's goes into the customer's home and decides which product is best for that appliance and installs it to the highest quality and standards. Therefore, making sure these installers have got the right skills and competencies to give the correct advice and to do an absolute quality installer is paramount."
Steve Lister, sales and marketing director, added: "We're not just offering technical, we try to also develop the sole traders into a business person."
Throughout our tour of the facilities, HPM was given a range of demonstrations on the different types of training courses the company offers, including, but not exclusive to gas, system treatment, renewables, and greenstyle stoves.
Tom Collins, UK innovation engineering manager, gave a thought-provoking speech, which outlined an exciting new technology the company is developing to help reduce carbon dioxide emissions.
Tom said: "We've started a project to develop a technology for hydrogen we think it's got real potential for the UK. We are now in the thick of demonstrating that technology to the world and developing the technology for a new generation of gas appliance."
The new facility, which caters for appliances using gas, oil, and solid fuel, as well as renewable and commercial heating technologies, will also offer installers both hands-on product training and legal assessments. The increased space is also expected to accommodate expansion into growing areas such as smart technologies and Bosch's connected home concept, which Nick said the company had seen an increased demand for.
Nick said: "It's a fantastic facility that we are all incredibly proud of as a business. We now have the challenge of filling it.
"Looking further forward, we would like Worcester to serve as a beacon for best practice. This is an incredibly skilled industry with a vast number of knowledgeable professionals, and we're keen to maintain those standards across the industry and give installers somewhere they can go to for expert technical advice time and again."
Along with its four academies, Worcester offers six mobile classrooms, 87 college-linked centres, and online courses.