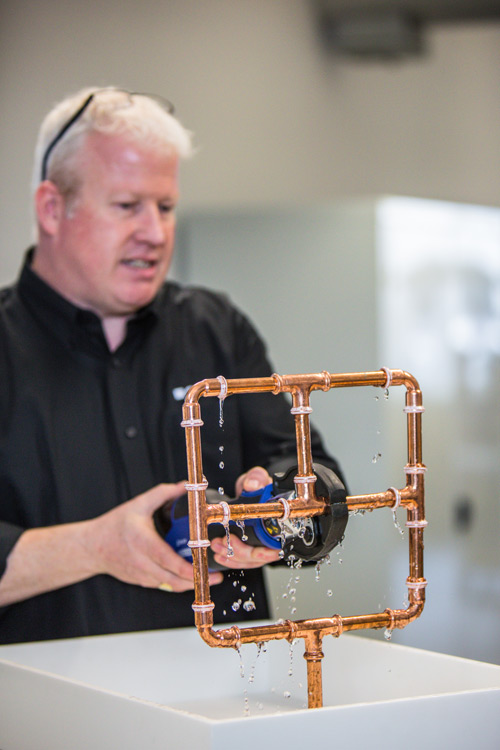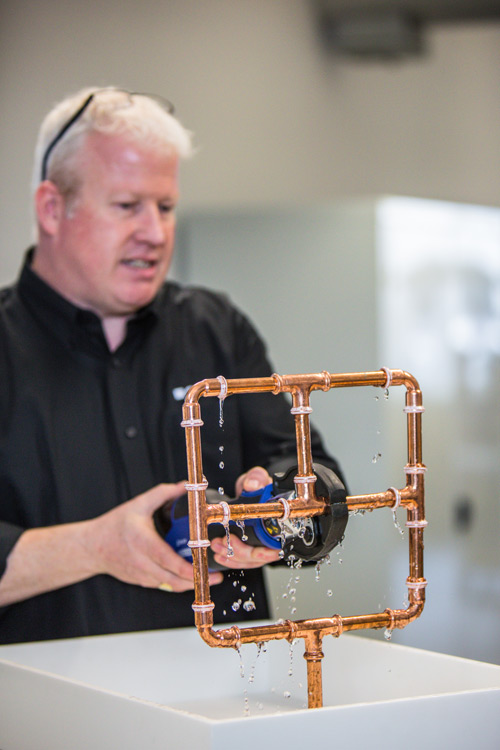 Geberit has received accreditation from the Chartered Institute of Plumbing and Heating Engineering (CIPHE) for its state-of-the-art training academies in Warwick and Dublin.
The accolade follows Geberit's move to its purpose-built headquarters in Warwick last year, with a record of installers receiving training at the new Geberit Academy in 2017.
Geberit runs free modules dedicated to its piping systems and sanitary solutions, with installers receiving hands-on experience in a realistic work-like environment. Its sanitary training module incorporates methods for installing wall-hung sanitaryware, including the Geberit AquaClean shower toilet range, with the supply and drainage systems modules looking at Geberit's Mapress and Mepla ranges and the HDPE range.
Geberit's Warwick training facility also includes a two-storey hydraulic tower, demonstrating good and bad plumbing practice, as well as a new product showroom which opened in March.
Brent Hudson, Geberit marketing and product director, said: "This accreditation from CIPHE demonstrates the success of our new training facilities and also really underlines how we work in partnership with the industry, which is something that we particularly pride ourselves on. We believe that working together with installers on providing comprehensive product training plays a crucial role in their success and we want to be leading the way on this and help installers to innovate and grow."