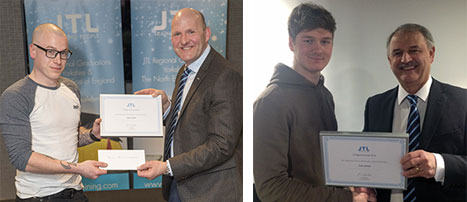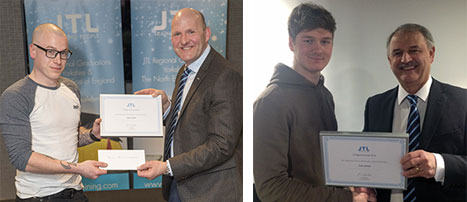 JTL's 11 best electrical and plumbing apprentices in England and Wales have been selected from more than 1,665 learners.
Each is currently in their final year or has recently completed a four-year building services engineering apprenticeship with national not-for-profit training provider, JTL.
The regional winners – from JTL's seven regions across England and Wales – will go head to head at One Moorgate Place in London on Tuesday June 12 to compete for the title of 'JTL Apprentice of the Year'.
The finalists were picked out following a rigorous selection process which took into account their practical and theoretical knowledge, as well as feedback from workplace mentors, college tutors and JTL's regional training officers who help the learners from day one through to qualification.
One award will be presented to the top electrical apprentice and one to the best MES (plumbing) apprentice of the year. The final award – 'JTL National Apprentice of the Year' – will be presented to the overall winner, selected from all the finalists.
Jon Graham, chief executive at JTL, said: "Each of the finalists should be immensely proud of their achievements. Winning the events in their regions and gaining a place at our national final is no mean feat. We have a very talented group of youngsters coming to London and they all deserve recognition for the hard graft they've put in over the last four years. Each has excelled in their region and we wish them every success in the future."