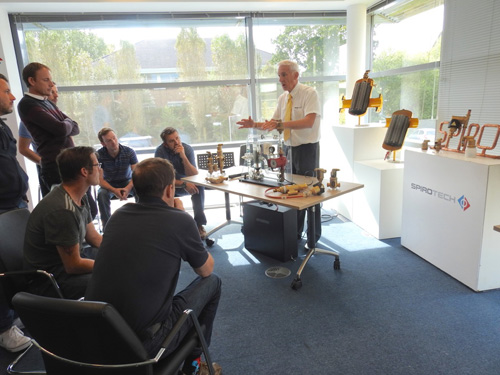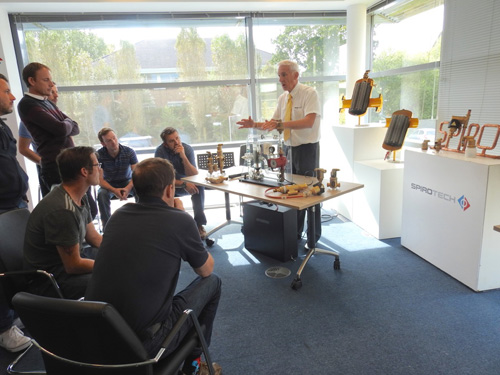 Following the phenomenal success of its deaeration training workshops, Spirotech has announced new dates for 2018, where installers will get the exclusive opportunity to learn more about the importance of deaeration and Spirotech's range of air removal and system protection products.
The sessions are being held on 25 April, 23 May, 20 June and 12 September at Spirotech's UK headquarters in Shirley, West Midlands, which is home to the Spirotech 'engine room': a fully fitted out test and demo facility that allows installers to see first-hand how Spirotech products can protect, maintain and extend heating system efficiency. One further event will take place on 6 June at the Vaillant Centre of Excellence in Glasgow, Scotland, to cater to those based north of the border.
Kevan Peaker, UK business unit director, said: "Since our first training event back in 2016, we have seen a step change in the industry when it comes to deaeration. Installers across the UK are now understanding and embracing the concept, and recognising that system health and performance can only be optimised when deaeration is applied.
"Spirotech was at the very forefront of deaeration when it pioneered the concept 50 years ago, and it's great to be able to share our decades of technical experience and expertise with leading engineers at our training events. Every event has been oversubscribed and we've had amazing feedback from installers, who have gone on to adopt deaeration and seen real business benefits. We also use these workshops to stay in touch with our customer base, so they are very much a forum for sharing and discussing views, product feedback and new ideas."
In order to sign up for a session, installers can express their interest to Damon Steele via Twitter (@SteeleDamon) or email Spirotech directly at office_uk@spirotech.com