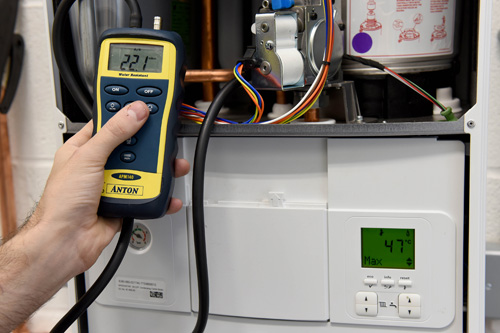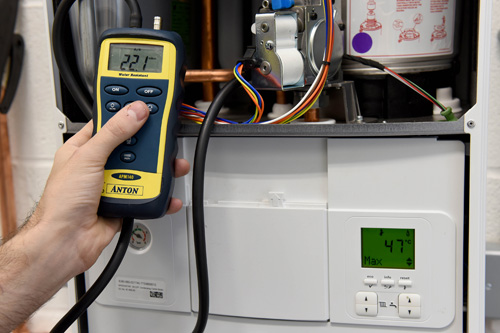 "Preserving and improving efficiency goes far beyond what happens at the point of installation," says Martyn Bridges, director of technical communication and product management at Worcester Bosch. "Once a boiler has been installed, the benefits of an annual service shouldn't be underestimated."
Among other things, annual servicing ensures the continued efficiency, safety and reliability of a boiler. In many cases it is also needed to keep any extended warranties valid. Despite these advantages, however, convincing customers of the need to invest in an annual service is usually something of an uphill struggle.
"Installers will be all too aware of how tough it can be to get homeowners to have their boilers serviced," Martyn said. "We did a survey a few years ago revealing that one in ten people had never had their boiler serviced, while 46% had knowingly skipped one."
Is there anything to suggest that this is changing?
"It's still not a legal requirement, but annual services are stipulated in most warranties, which does provide a good incentive," Martyn said. "In countries such as Germany or the Netherlands, boiler servicing is mandatory – an example that the UK really should follow."
Servicing: back to basics
Although every service will be different in some way, there are a few fundamentals that will be applicable to everyone.
"How a boiler is serviced will, of course, be stipulated in the manufacturer's instructions, but most services will involve checking the combustion performance of the appliance, the flue integrity and termination, and the cleanliness of the heat exchanger(s)," Martyn said.
"You'll also need to look at the general operational and hot water temperature checks to make sure the boiler is both safe and fit for purpose."
What about rented properties?
Landlords in particular need to be aware of their obligations when it comes to servicing.
Martyn said: "UK landlords are legally required to have a Gas Safety check for appliances and installations every 12 months. If that landlord is "accidental", however – i.e. they haven't managed to sell their property and have had to rent it out instead – they may not be aware of this."
With all these benefits, isn't it time annual servicing became a legal requirement for everyone?
"The UK has a huge boiler population – the biggest boiler market in Europe by far," Martyn said. "There's no reason why we can't or shouldn't introduce mandatory servicing. In fact, there's every reason why we should. It's about time legislative support and a change in attitudes shift the status of the annual boiler service from optional extra, to legal obligation."