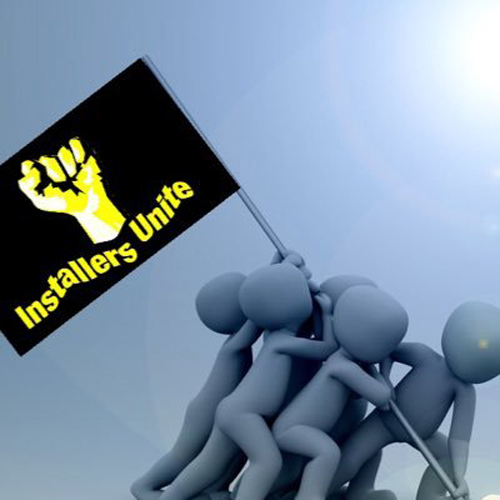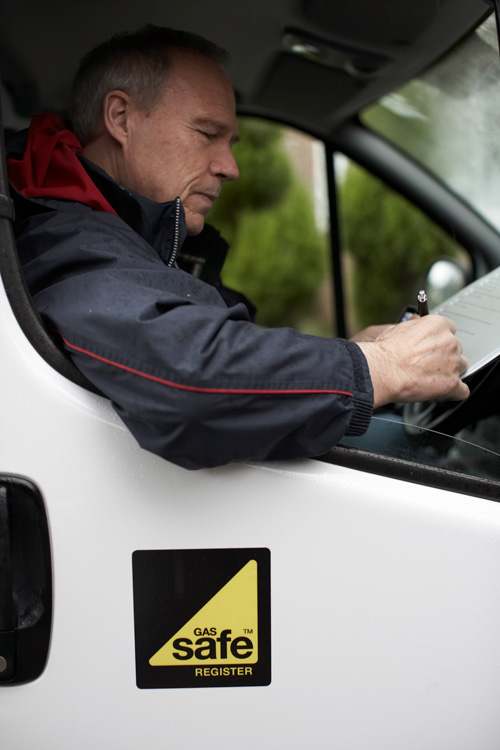 Firstly, I would like to take the time to thank on behalf of the Installers Union team each and every one of our followers – old and new – for not just supporting us, but for supporting each and every Gas Safe engineer (GSE). If we don't support each other, we will always be stood on by people who put profit before safety. Talking of which, something that popped up on my twitter feed – a CORGI badge on a van and more recently, a saying on a boiler manufacturer's cardboard packaging box – but more on that later.
You are probably aware that it is illegal to display Gas Safe Register (GSR) logos anywhere if you are not Gas Safe Registered. Even displaying a Gas Safe logo on your website could land you with a hefty fine. As Gas Safe say: "Our logo is a valuable asset. It's probably the most important expression of our brand – a guarantee of the quality and service that people expect from us. It is the badge of gas safety, so we need to make sure we use it carefully".
As we all know, there is still a great deal of confusion with the public about CORGI and Gas Safe, with some customers ringing installers asking if they are CORGI registered. When the installer says: "No I'm Gas Safe," they hang up without giving the installer a chance to explain that it's now Gas Safe and not CORGI!
Now this leads me on to the CORGI sticker on the van, which popped up on my feed. There was this one installer complaining about what was being advertised, the person that owned the van and the livelihoods it was depicting. The guy was a 'painter and decorator, gardener, contract cleaner, property maintenance' and my two favourites, 'gas and electrical worker.' All advertised on a reasonably fresh van, and his main trade was 'company name painting and decorating contractors'.
The CORGI logo intrigued me, one installer already tagged NICEIC in it to see if he was registered. I said on the thread to report it to GSR and it would do something about it. "Nah" was the reply – "Gas Safe are only interested in us doing something wrong and taking our money." So, I thought, let's see if he's right, will GSR do something about it…? I tagged GSR into the thread and thought I'll probably hear nothing, I was wrong, an hour or so later I got a thank you from GSR, which read: "Hi, just wanted to say thanks for tagging us in on that photo – that does appear to be the old CORGI logo. This being the case, we have passed it onto our brand misuse team and asked it to look into the matter. Thanks."
So, it later transpires that the guy concerned was, in fact, not NICEIC registered (as displayed on his van) to do electrical work and it looked like he wasn't registered either, because I couldn't find him on the GSR either.
Anyone that advertises CORGI after this amount of time is either not registered at all and is more than likely a cowboy who maybe putting lives at risk and taking someone's livelihood away from them.
So, the next time you see a CORGI logo on a van drop Gas Safe an email with evidence (e.g. a photo) or tag it on Twitter and ask it to look into it – as it will act.
Now, back to the boiler manufacturer's cardboard box. You can't tell me that there is a boiler manufacturer that has – after all this time – not got rid of, or used all its old boiler packaging boxes with: 'Must be installed by a CORGI registered installer'.
Another reason consumers are confused, especially when the installer turns up and plants the boiler in the hall ready to be installed, and the customer says: "Are you CORGI registered?" Installer replies with: "No, why?" and the customer says: "Well, it says on the box you have to be a CORGI registered installer to fit that." So, if you are that guilty manufacturer and you're reading this, get a grip and change your packaging! You are not helping.
So that's it folks, till next time – stay safe, keep the public safe and more importantly, stay Gas Safe.
Find the Installers Union on Twitter, at: @installersunion and Facebook, at: Installers Union
You can also contact the Installers Union, here: info@installers-union.co.uk.