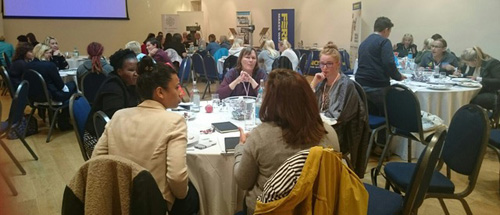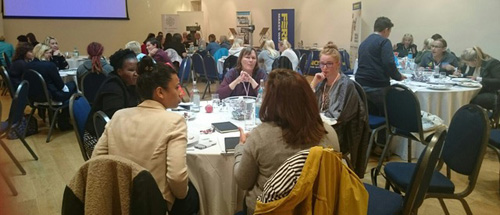 With just one month to go, Women Installers Together (WIT) Conference organiser, Stopcocks Women Plumbers, and its partner, Polypipe Building Products, are concerned they'll run out of tickets.
"Too many people wanting to come is a great problem to have. We're at a critical point, as it's too late to book a bigger venue, but we've four weeks still to go and almost all the tickets are gone," said Mica May, of Stopcocks.
"The usual point most people get tickets for events is around two to three weeks before, but at this rate there won't be any left by then. Usually there's a considerable dropout rate by delegates, so it isn't a problem, but last year almost every person who'd booked a ticket turned up so we're likely to run out".
The conference will follow a similar format to last year because of the excellent feedback organisers received.
"The events for plumbers and skilled tradespeople are usually sales expos, with lots of stands and manufacturers selling products," said Mica. "They're all about getting lots of people in and showing off your wares. There's nothing wrong with that, but skilled trades women find the WIT Conference very valuable because there are so few of them."
With women plumbers making up an estimated one per cent of plumbers and Gas Safe recently revealing that there are only around 500 women on their register, it's easy to see why women might be isolated.
The WIT Conference is a full day event, with career development training and an opportunity to meet other delegates and sponsors who have come out in support of improving the industry through increased gender diversity.
Headline sponsor is Graham The Plumber's Merchant, ably supported by Kier Group, Redrow Homes, Fernox, Impey Showers, Vaillant UK, Calor, Monument Tools, and Base PPE with Brian Hyde Ltd.
To get one of the last remaining tickets, visit: https://2018witconference.eventbrite.co.uk
For information about Stopcocks Women Plumbers, visit: http://stopcocks.uk