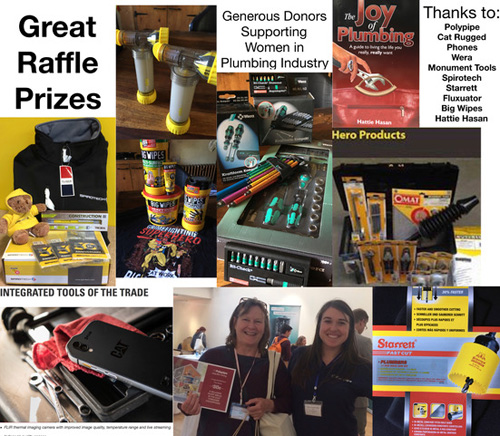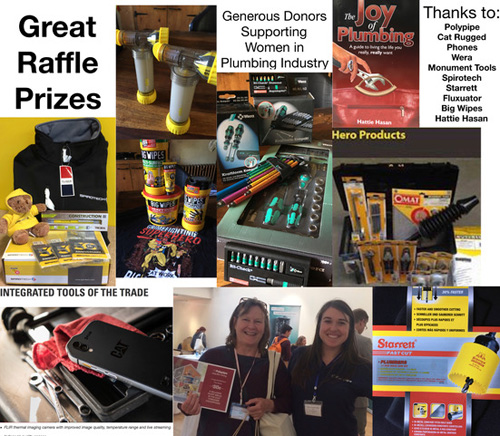 With little more than a month to go there are fewer than 50 tickets left for the 2018 Women Installers Together Conference, which takes place on July 4 in London.
Women plumbers, gas engineers and trainees are now rushing to book the last few places and grab a seat to the event at The Building Centre, in Store St.
Supported by event partners, Polypipe Building Products and Stopcocks Women Plumbers, with Graham – Plumber's Merchant headline sponsor and other generous sponsors, Kier Gas Training and Kier Group, Redrow Homes, Fernox, Vaillant UK, Impey Showers, Monument Tools, Base PPE and Calor Installer, this is a day-long conference that is free to attend for all women in the plumbing industry.
Mica May, marketing and development manager at Stopcocks, said: "We're overwhelmed at the generosity of the sponsors and those donating raffle prizes this year which means we can make this another excellent event.
"Anna Hemmings MBE will be speaking. She's very inspiring and her story will strike a chord for many of the installers at the conference."
Returning speakers are Jazz Wilson, whose training session last year was extremely popular, and Hattie Hasan, founder of Stopcocks.
Delegates will also be invited to speak in the new Famous for Five Minutes section.
Breakfast and lunch are provided and the day will be rounded off with a bountiful raffle and networking with other plumbers and sponsors.
Tickets are available at: www.eventbrite.co.uk/e/women-installers-together-2018-tickets-43744952330