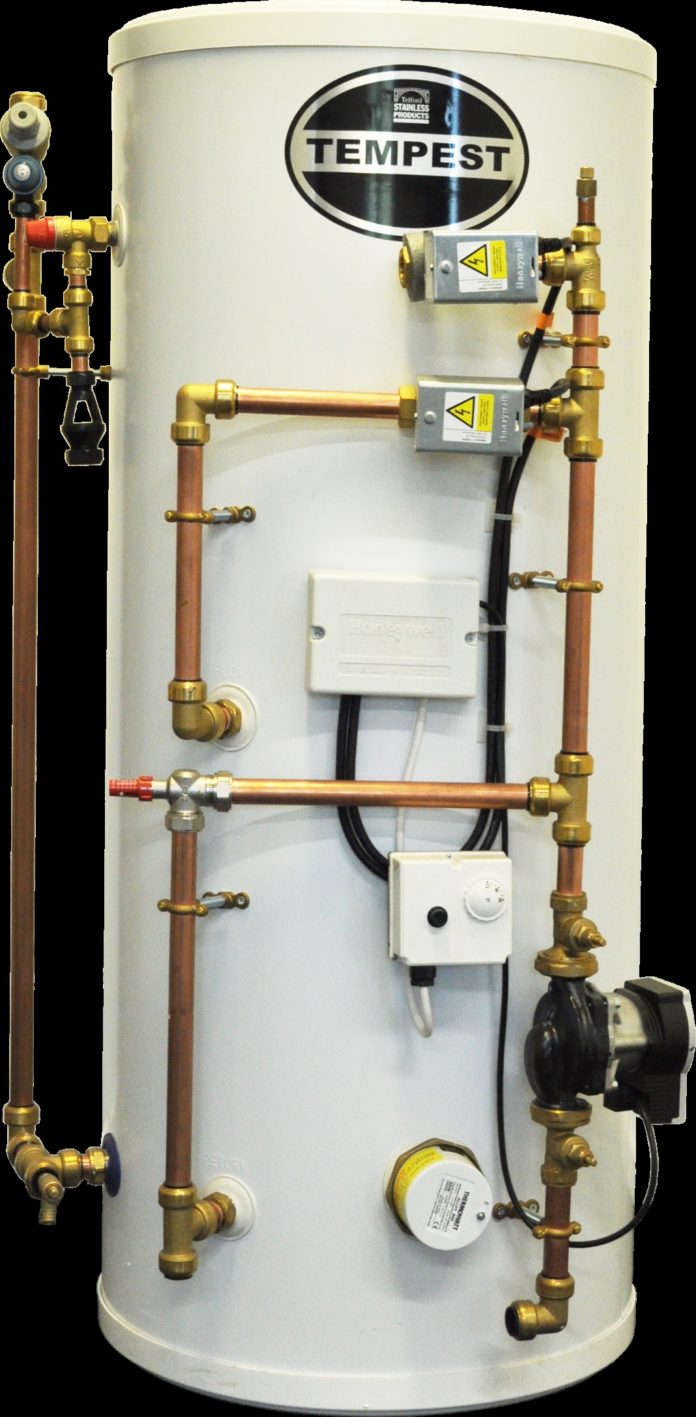 Telford Copper & Stainless Steel Cylinders offers an extensive range of heat pump cylinders which are designed to maximise the performance and operating efficiency of an air source heat pump.
Contrary to popular belief, not all air source heat pumps operate in the same way and therefore the correct specification of hot water cylinder is essential if the heating and hot water system are to operate at maximum efficiency. As specialists in the design and manufacture of hot water storage cylinders Telford have developed a range of approved cylinder options for the leading air source heat pump manufacturers.
Telford's heat pump cylinder range feature a purpose-designed coil with a 3.3m² surface area to allow maximum heat transfer of renewable energy into the stored water.
Available as standard, or time-saving pre-plumbed options, which include an integrated 25 or 50 litre buffer store, all cylinders are supplied with a 3kW immersion heater to provide back-up heat. To make the installation process even more simple Telford offer a compact air source heat pump, heating & domestic hot water package, with pre-plumbed, indirect, unvented stainless-steel hot water storage cylinder. The air-to-water air source heat pump package incorporates an external LG THERMA V monobloc unit which is available in single phase outputs from 5kW to 16kW.