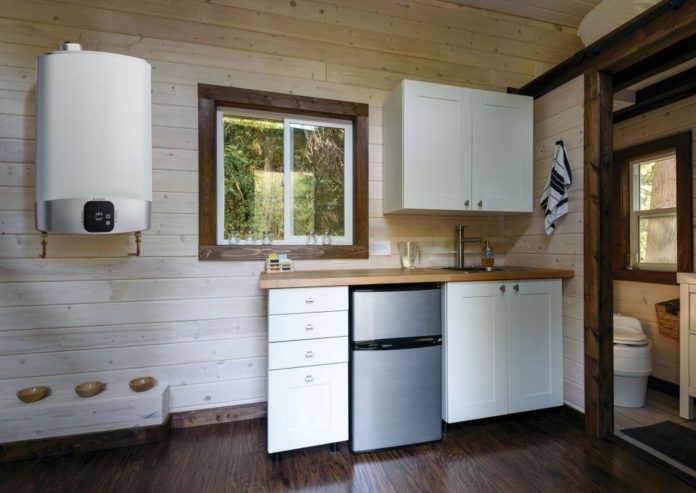 A super slim alternative to traditional cylinders, Ariston's Velis Evo electric storage water heater is perfect for glamping and holiday accommodation. With space at a premium throughout staycation properties, the versatile twin tank unit measures just 27cm in depth, providing exceptional hot water performance from a compact design.
Versatile, accessible and energy efficient, the Velis Evo does not require a separate cylinder, so takes up less valuable space, without compromising on efficiency or comfort. Units can be mounted discreetly on walls or stored in cupboards, making them perfect for glamping pods and park homes.
Unlike traditional cylinders, the Velis Evo is lightweight and easy to lift, carry and transport. This ensures units are quick to mount and fit, as they simply require connection to the electricity and water supplies along with the included unvented installation kits. The state-of-the-art Velis Evo electric storage water heater also boasts a best in-class ErP rating.