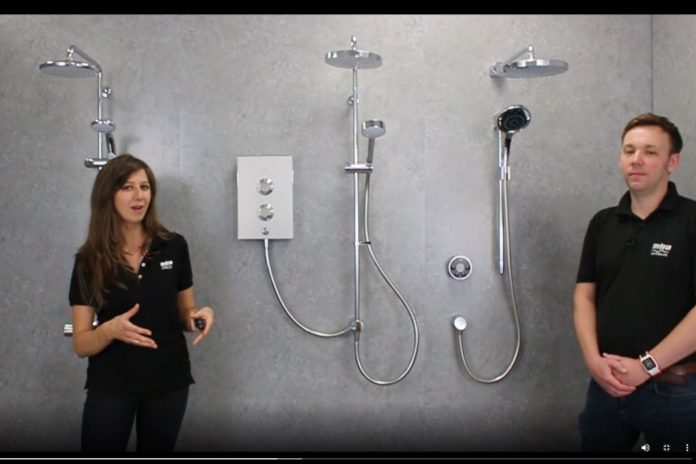 The UK's leading shower manufacturer, Mira Showers, will host an exclusive live broadcast and Twitter Q&A as part of Screwfix Live 2020.
Mira Showers' 20-minute live show, on September 29th at 2pm, from its new film studio in Cheltenham, will give a training overview of three of its key products, and be hosted by Paul McGuire, Installer communications, and Kerry Hale, marketing executive installer categories and merchandising.
It will give installers invaluable insight into its digital shower, Mira Platinum Dual, new to the Screwfix catalogue, Mira Decor Dual and Mira APT ERD, both Kingfisher exclusives, and be complemented with a live Q&A on Twitter.
Screwfix Live is coming to you in 2020 as the omnichannel retailer is bringing its much-loved annual event to your fingertips from September 28th to October 4th.
Lisa Maynard, Mira Showers' national account manager, said: "As one of Screwfix's longest standing suppliers, we're pleased that the show is still going ahead, albeit in a new format.
"We get regular feedback from installers and ongoing training and product knowledge are high on their list of priorities, hence why we've focused this live stream on gaining some really valuable on-the-job knowledge of three of our most popular products."
To watch the live broadcast, go to https://www.screwfix.com/landingpage/screwfixlive/