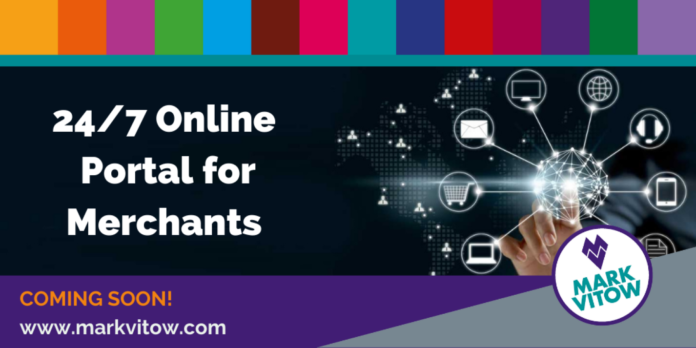 Independent distributor of plumbing, heating and bathroom supplies, Mark Vitow, will soon be offering an enhanced level of service to its growing network of independent merchants.
The company will be launching an online portal for customers where they will be able to see stock availability, see their customised pricing and active promotions, view their account history, place orders, pay off their account, download invoices, and more.
The customer portal will be accessible directly on the Mark Vitow website and will enable businesses to share private, account-specific information, securely.
In addition to streamlining Mark Vitow's internal ordering process, the portal will offer a range of time-saving benefits to customers including:
REAL-TIME STOCK AVAILABILITY
Instant, online access to stock availability, allowing merchants to more accurately plan their orders and manage their inventory levels.
LIVE PRICING
Access to the most up to date customised pricing, with discounts and promotional pricing automatically applied.
LIVE LEDGER VIEWS
View the real-time credit limit, balance and historical data of trade accounts all in one place.
PAYMENTS ON ACCOUNT
Bulk payments or payment of specific invoices can be made directly via the portal, and role-based permissions can be set for additional users in Accounts Payable to simplify the payments process.
DOWNLOAD INVOICES
Once an invoice is generated, the customer will receive a notification and can log in to view or download.
LIVE ORDER LISTINGS
All information is synced in real-time with Mark Vitow's in-house ERP system for accurate inventory and pricing information.  Once an order is submitted online through the portal, a sales order is created without the need for any re-keying, eliminating the possibility of errors and allowing the stock to immediately be processed by the warehouse for despatch.
EASY REPEAT ORDERS
Re-order entire orders or choose from a list of favourites to make ordering popular items effortless. Orders can also be stored to submit at a later date when all items have been added on.
AVAILABLE INSIDE/OUTSIDE WORKING HOURS
The new portal will give customers a quick, convenient, and 24/7 way to place orders and maintain their trade accounts without having to call or email (although these options will remain available).
"Mark Vitow has continued to innovate and invest throughout all the challenges that 2020 has brought and we are incredibly excited to announce the launch of our online portal in Q1 2021," says Matthew Phillips, managing director. "Providing exceptional customer service is at the heart of everything we do and our state of the art portal will allow us to further enhance our customer experience. Look out for further details over coming months."