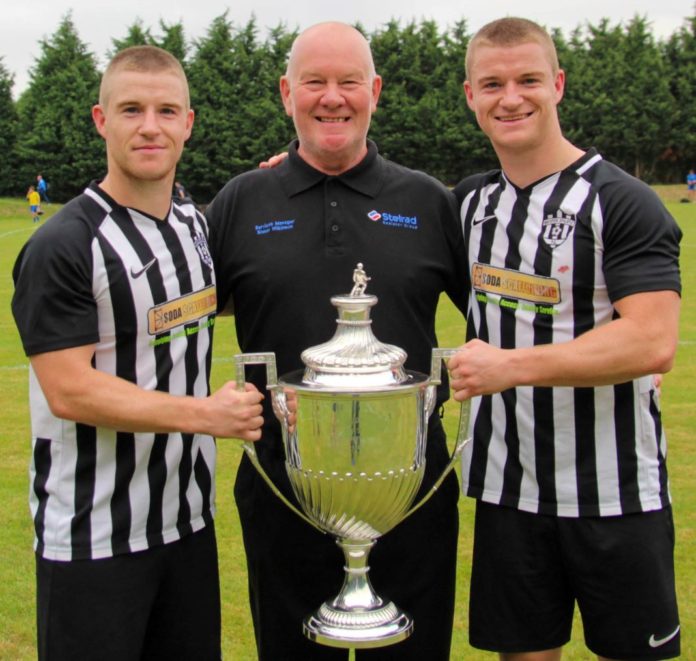 Leading radiator manufacturer Stelrad has continued its support for a locally based charity despite the Covid-19 lockdown, through its support for the Montagu Cup – a football tournament that is entered each year by teams across South Yorkshire.
The competition can trace its history back more than a century, a statement said. The final for the competition usually takes place on Easter Monday Bank Holiday but was delayed this year as a result of the COVID-19 Pandemic.
The final usually sees close on a thousand spectators turn up for the final, allowing a very generous donation – in the thousands of pounds – to be made to the local Montagu Hospital Comforts Funds. Stelrad again sponsored this year's Cup Final that took place in early September – at Queens United's ground at West Melton – but as with all football at this time – played behind closed doors. Stelrad made a donation of £300 this year which was gratefully received by the organising committee as that covered nearly all the costs of the competition.
The final featured Swinton Athletic and Westville FC with Swinton running out 5-2 winners in a good game that was closer than the score might suggest. The cup was presented by Stelrad's Shaun Wilkinson, pictured, who had a vested interest in the winners as his two sons – Curtis and Alex both played and scored for Swinton in the final. Shaun is himself a three times Montagu Cup winner in his playing days and is believed to be the only former medal holder that has presented medals to a son in the history of the competition.
"We're delighted to be involved again this year as always despite the problems we're all experiencing because of the virus," said Stelrad's Mick Swann. "It's a charity that is close to the hearts of many people in the company and being able to help even in a small way, ensures that we are involved day to day in the community from which so many employees here at Stelrad come from. We look forward to being able to support the charity in the years ahead and hope that next year things will have changed enough for the spectators to be able to attend the final and swell the income raised for the charity to its previous levels."