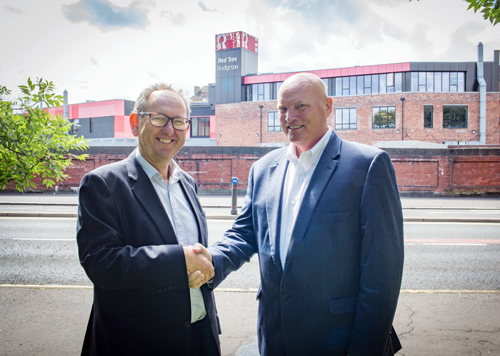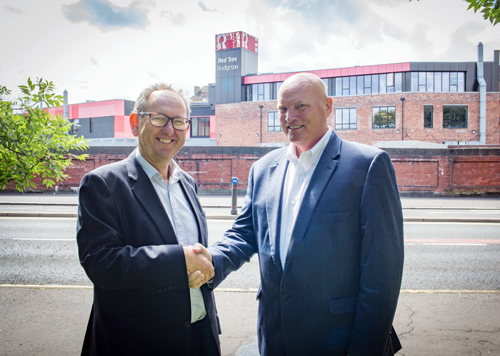 SHARC Energy Systems has created a European Headquarters at Clyde Gateway's Red Tree Building in Bridgeton, Glasgow to accelerate the deployment of pioneering renewable heat technology, helping businesses make vital savings in energy, costs and carbon emissions.
The UK-based company, a wholly owned European arm of Vancouver-based International Wastewater Systems (IWS), will make Scotland its main operational hub, creating jobs and furthering the development of Scotland's low carbon economy.
The SHARC technology, already used internationally, intercepts waste water that is flushed down the drain from Scotland's homes and businesses. SHARC's heat pump technology amplifies the natural warmth within the sewer system, generating clean, renewable thermal energy for commercial and residential buildings, reducing heating costs and carbon emissions.
The announcement follows on the back of a £5 million grant recently awarded to SHARC by the Scottish Government Low Carbon Infrastructure Transition Programme to extend the installation of innovative heat technology at five locations across Scotland, including the Clyde Gateway development schemes at Shawfield and Dalmarnock.
The funding has given SHARC a solid platform on which to expand its manufacturing operation by recruiting new employees and establishing a dedicated Scottish office which is expected to become the headquarters for all UK and European SHARC activity.
Russ Burton, (COO) International Wastewater Systems, said: "The Clyde Gateway development presents a very exciting opportunity for the company and demonstrates the commitment we have to proactively participate in the development of Scotland's Green economy."
"With a potential heating demand of 22MW, the Clyde Gateway development creates an opportunity to demonstrate the capacity of our technology to deliver a truly carbon efficient district heat network service."