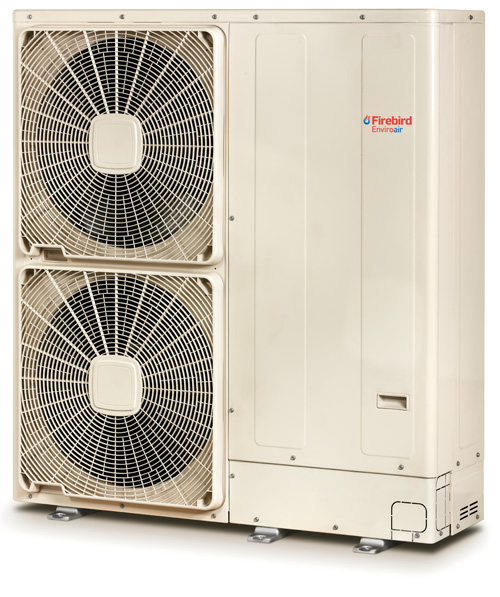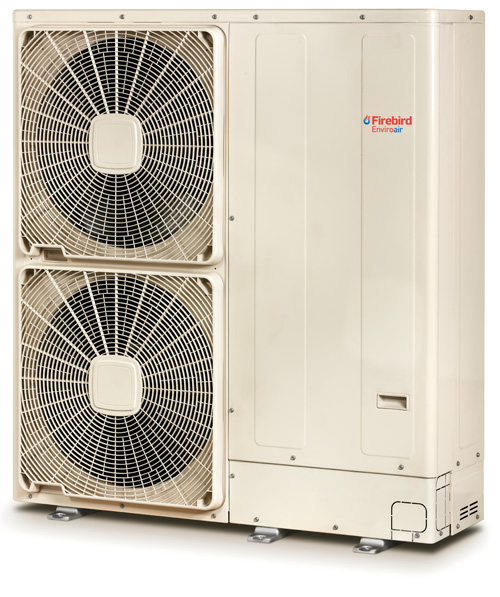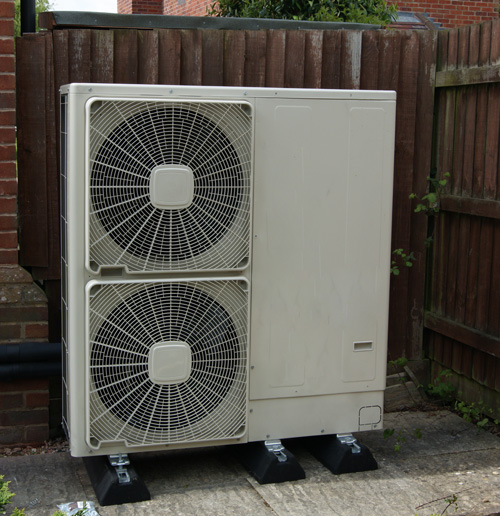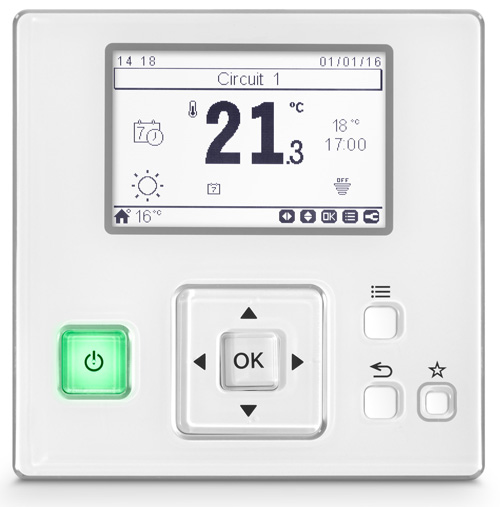 The Paris Climate Agreement, which was signed in 2015, requires the international community to limit the global temperature rise to 2°C above the pre-industrial climate.
As gas is the primary source of heating for around 85% of homes in the UK and accounts for more than one third of emissions, the government has committed to phase out gas boilers from 2020 to meet these targets.
In existing properties, gas boilers can still be used for as long as they work, but from 2020 cannot be installed in a new build property.
With up to 200,000 new homes set to get off the ground as the government confirms an £866 million investment in local housing projects, plus a further commitment to build 300,000 homes a year by the mid 2020's, the industry needs to utilise a 'zero emissions' heating solution that provides a comparable alternative to gas.
Used extensively throughout Europe, air source heat pumps (ASHPs) provide the ideal renewable heating option as they are among the few technologies capable of meeting the expectations of consistent heating quality and cost-efficiency.
Lower running costs
Although the installation cost of an ASHP remains higher than a gas boiler, they can be up to five times more efficient and their running costs are significantly lower.
From April this year, the government plans to relax rules on third party ownership of renewable technologies that are eligible for the Renewable Heat Incentive (RHI) scheme. This means that a developer will in effect be able to 'own' the heat pump and receive the RHI tariff of 10.18p/kWh for seven years, thereby off-setting the cost of the installation.
The first ASHPs that entered the market suffered a number of technical failures and quickly earnt a reputation for being unreliable and expensive to maintain.
This all changed with the introduction of 'intelligent thinking' ASHPs, such as the Firebird Enviroair range, which provide an entirely self-contained heating and hot water solution. Up to five times more efficient than a traditional gas boiler, the system is operated by easy-to-use, state-of-the-art wireless controls.
So how does an ASHP work? Put simply, a heat pump works by using a refrigeration process to transform low-grade energy from the outside air into high-grade energy.
This high-grade energy (heat) is automatically transferred to water, which is then ready to be used in a heating system, or for providing domestic hot water (up to 60°C). Even at temperatures as low as -20°C, an ASHP can supply significantly more energy than it uses. By taking advantage of thermodynamic processes, ASHPs provide more heat output than the energy input.
Cheaper to install than ground source heat pumps, every 1kW of electricity used to power a Firebird Enviroair ASHP is capable of providing up to 5kW of energy in a well-insulated home.
Tariff payments
Microgeneration Certification Scheme (MCS) approved, the Enviroair ASHPs perform well, even at low temperatures and can return up to 33% more on tariff payments when compared to other ASHPs.
This outstanding energy efficiency is achieved by utilising cutting-edge DC Inverter Technology, which keeps temperature fluctuations to a minimum and ensures heat output matches the heating load of the property.
The heat requirement for a property should always be designed in accordance with MCS 3005 and the calculated heat requirement matched to the output of the heat pump. These high levels of efficiency can not only provide a significant reduction in heating bills for the homeowner, but can also save considerably on running costs.
Available in single phase outputs from 7.5 kW to 16kW, the Firebird Enviroair range provides a compact and space saving solution as a single Monobloc unit is installed outside the property.
Enviroair ASHPs are ideal for newbuild projects as they are easy to install and can be connected to radiators, underfloor heating (also in conjunction with radiators) and water heaters.
They also include a screed drying function which can speed up construction time on site and reduce costs. Operating via a System Controller that automatically runs the entire heating system, RF thermostats are incorporated for each heating zone ensuring desired temperatures are easily maintained.
Preventing legionella is an important consideration when designing hot water systems, particularly those which operate at lower temperatures than traditional systems.
Many ASHPs rely on the addition of a hot water boost kit to reach the required temperature of 60°C to run a weekly legionella prevention programme. This not only adds an extra component to the system, but increases energy use as the system then runs at a ratio of 1:1, for example for every 1 kW of electricity bought, 1 kW is then used.
With ASHPs, the legionella protection programme is built-in and automatically runs weekly, without the need for a hot water booster kit.
As the heating industry continues to face an increasingly uncertain future, there is at least one certainty – that ASHPs provide the perfect 'zero emissions' heating solution in terms of performance and cost-efficiency.
As such their adoption looks set to increase rapidly with the UK having its own developed ASHP in the not too distant future.