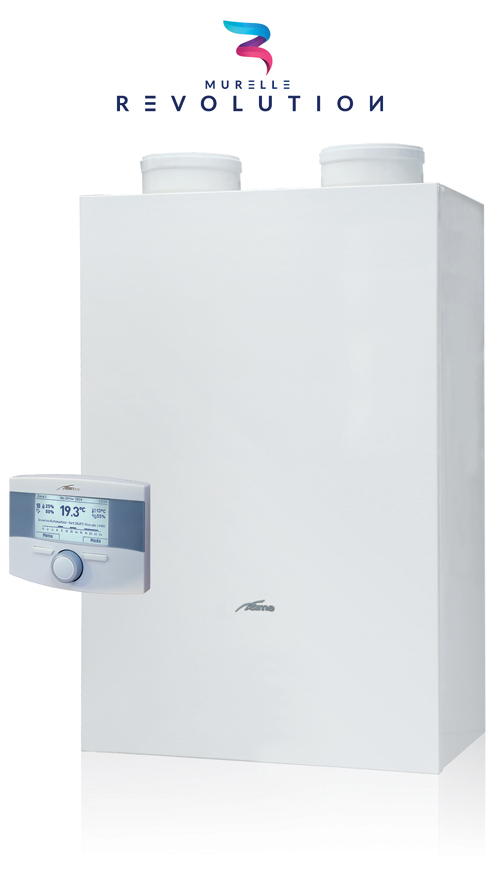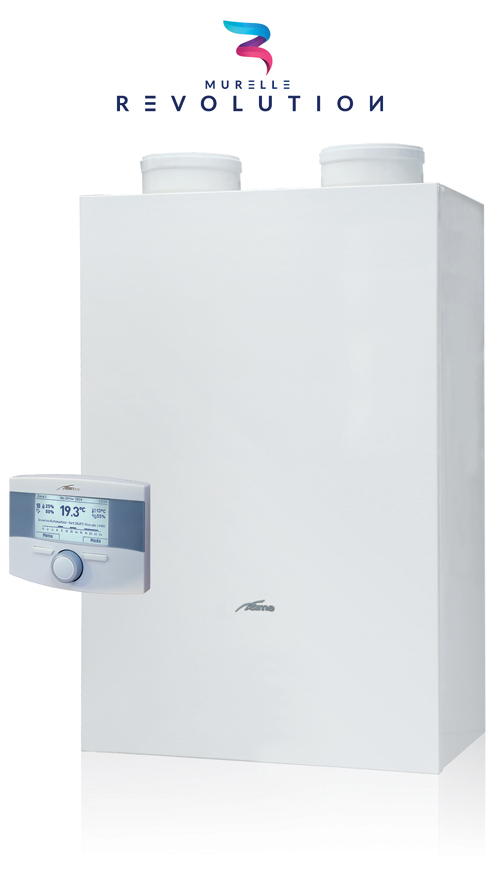 Sime has launched its Murelle Revolution 30, said to be the first completely integrated boiler and heat pump in a single cased product using an ErP A++ 30 kW Murelle boiler and completely sealed 4kW output heat pump.
The Murelle Revolution 30 is a single compact unit, and can be installed by any registered Gas Safe installer in a single installation process, without requiring an additional F-gas-registered installer to be present.
Possessing two inlets, in addition to the flue outlet, the Revolution provides heat and hot water, achieving an average seasonal heating performance of 134%, granting A++ energy efficiency, according to the ErP Ecodesign Regulation.
Massimo Bizzotto, Sime general manager said: "We have already seen the Murelle Revolution 30 successfully piloted in Italy and in Spain and we are in discussions with leading UK construction and heating clients about how the Murelle Revolution 30 will fit with their own renewable projects."