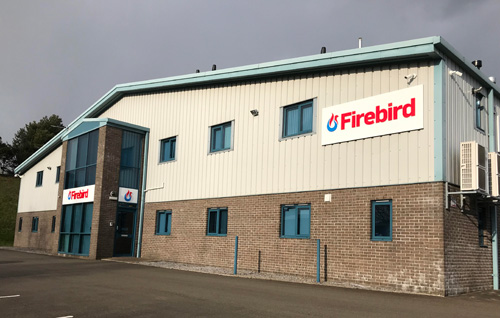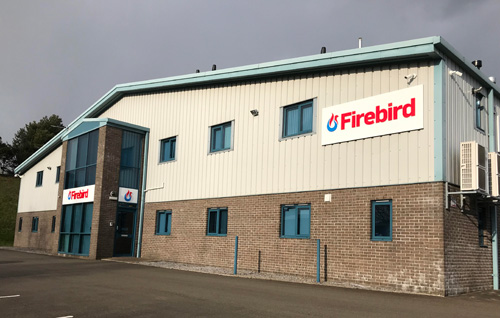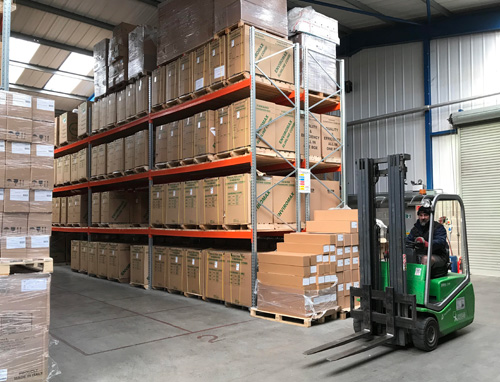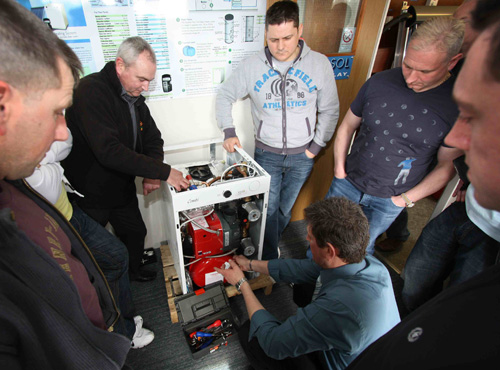 Firebird, by its own admission, is a sleeping giant.
Ever since its formation in Ireland in 1980, the manufacturer of heating products has built up a proven track record on the global supply of heating systems and established a name that has become synonymous with performance, quality and innovative design.
Although comfortably market leader in the Emerald Isle, Firebird sits third among its contemporaries in England, some way behind the established names of Worcester, Bosch Group and Grant UK, but ahead of Warmflow.
Now after a productive 18 months, the Plymouth-based giant is awaking from its slumbers in an attempt to secure the increased presence in the UK it craves.
£1 million investment
In September 2016, at a cost of £1 million, Firebird's satellite branch relocated from its home of 20 years in Ivybridge to five miles away in Plympton.
The new premises include a training facility taking up the whole top floor, an innovation centre and a show room featuring an array of fully working oil-fired boilers, biomass boilers and air source heat pumps (ASHPs), where installers can spend time working and training on each appliance.
Also housed within the new building is Firebird's Technical Hub, which provides customers with a comprehensive technical support package, designed to make the specification and installation process as simple as possible.
Extra staff have also been employed in sales, accounts and on the shop floor.
Dave Hall said: "Firebird's emphasis had not been on the UK market and consequently had allowed others to go past it for too long. Our plan now is to get this business up to where it should be.
"We are the market leader in Ireland, but that is not the case here. Realistically, we know that it will be very hard, but that's not to say we won't enjoy the challenge."
The name Firebird has been synonymous with oil-fired boilers and it can now boast over 70 models – the most comprehensive range in the industry – offering outputs from 12kW to 100kW for internal, external and boilerhouse applications.
But its expansion in the UK means that, in the past 12 months, Firebird has extended its product portfolio to include air source heat pumps, following on from its success with solar thermal systems and biomass boilers in the past.
"Solar thermal is a massive complement to any type of boiler or heating system, so it works very well for us, while biomass boilers are a credible solution as they produce the same amount of heat as a conventional boiler," said Dave.
"As far as ASHPs are concerned, they will have a major role to play in decarbonising the UK.
"There are 850,000 homes in the UK off-grid, and these are the ones we supply with our oil. From our point of view, we want to keep those customers, so being able to provide heat pumps as an alternative will enable us to do that."
Lack of government support
Not that Dave thinks the government has been much help when it comes to supporting the heat pump industry.
"I am very disappointed so far," he said. "It has made it difficult for installers to become Microgeneration Certification Scheme registered, as it is expensive for them and it is expensive for us. Even before our range of ASHPs were up and running, we spent in excess of £10,000 on accreditation.
"There is no drive from the government, there is nothing in newspapers or trade magazines, while the Renewable Heat Incentive has never been promoted as a credible scheme.
"The infrastructure is not there either. There are 850,000 homes in the UK off-grid to be targeted. If you took a typical cost at £15,000 per home that is £12 billion, just for the install. Where is that coming from, without changing the power lines?" said Dave.
"Finally, where is the skilled labour to fit the product. A typical installer will fit one oil boiler every week, but how many heat pumps? Maybe one a year. Engineers will always be retraining before they can fit the product."
Dave acknowledges there have been plenty of problems in the past, but is confident that Firebird's decision to offer ASHPS will reap dividends long-term.
"I accept that sales of our ASHPs currently are very low, but by the end of 2018 we want our sales to be in the thousands," he said.
"My message to all installers is that renewables will come back, stronger than ever before. We are definitely seeing a growth in the heat pump market."
Thanks to Firebird's research and development department, situated just five miles away from its manufacturing plant in Ireland, it will continue to make products that lead the way in the oil sector.
"The R&D team works totally autonomously with the rest of the business," said Dave. "This ensures that the guys responsible for product development aren't pulled away onto the shop floor or down the line to sort things out – they are there specifically to develop new products and that is all.
"In the past, we have been ridiculed for having a so called upside-down boiler as the primary heat exchanger is at the top with the secondary heat exchanger underneath.
"Everyone else has always has it the other way around. Now one of our biggest competitors has just released a boiler in the same style. We have always tried to lead and let others follow," he said.
As if oil boilers, biomass boilers and ASHPs wasn't enough to keep its customers happy, Firebird will soon be announcing another development – but Dave is staying tight-lipped about the latest model off the production line.
"We want to be able to provide an even stronger technical offering, a complete package to help us tie in with our tagline, 'central to heating'," said Dave.
"We want to have a total heating solution, to be able to offer everything from the filter, to the heat pump, the cylinder, the buffer cylinder and the water treatment chemicals all under one roof. Our latest offering will help us really achieve this."
Why choose a Firebird boiler?
Easy to install and service: multiple tapping points, front service access and multi-directional flue options
Low NOx emissions: easily exceeds legislative requirements from 2018 and beyond / future-proofs against further legislation
Low maintenance: long life serviceable components
Pioneering design technology: the first UK manufacturer to introduce Blue Flame oil-fired boilers
Market-leading seasonal efficiency of 97.4%: surpasses any other boiler in its class
Reduce heating bills: the greater the efficiency, the lower the heating bills
Unbeatable product range: widest range of boilers available in UK, outputs from 12kW – 100kW
Innovative anti-corrosion design: location of secondary heat exchanger eliminates potential for corrosion of boiler shell
Proven track record: providing heating solutions for nearly 40 years
Ten-year warranty Choose a Firebird Boiler?