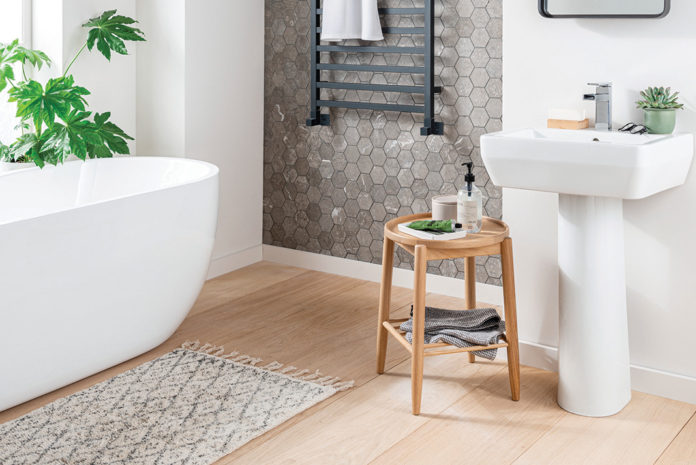 The new 2020 brochure is filled with leading-edge heating solutions, it said, drawing inspiration from three decades of quality design and craftsmanship.
Steve Birch, sales director at Vogue, said: "As heating design and specification becomes an integral part of qualitative interior design, we are noting a growing desire for tailor-made home solutions that are 100% subjective. Our comprehensive new brochure is designed to be all embracing, so we can anticipate and cater to changing market trends and buying habits instantaneously."
Encompassing the very best in design and expert engineering, this new, premium quality lifestyle brochure offers an introduction to Vogue UK's 2020 product collections and British brand heritage.
It boasts six detail oriented product categories, including contemporary, ladder rails, traditional, designer, electric, vales & accessories and Vogue UK's bespoke service spanning three levels of design and manufacturing – tubing, joints and colours & finishes.
Allowing for rapid modification of existing models, the bespoke design & manufacturing service means the company can adapt and transform both design and construction to suit the individual. Alternatively, if you require a fully commissioned project then Vogue UK's collaborative design process gives full access to its team of designers and engineers to bring a specific heating concept to life.