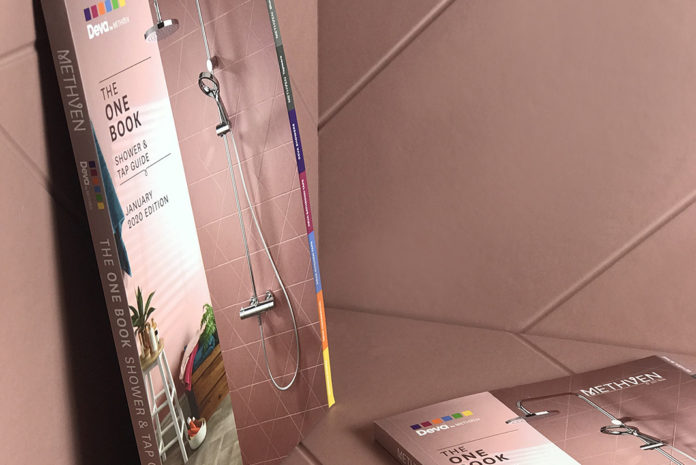 Methven UK, market leaders in designer showers and tapware, has launched an updated version of its product guide, the One Book. The new brochure provides information on the company's entire range of showers, taps and accessories and includes its Deva by Methven collection.
The new literature includes advice and technical details for Methven's product line up, boasting more than 180 pages of in-depth product details, including line drawings, photography and pricing. The One Book has easy to use colour coded sections that allow users to quickly and easily identifiable individual product features and benefits.
Taking centre stage in the One Book is Methven's innovative Satinjet and Aurajet collections. This includes the new sleek matte black Amio range, which comprises of mixer taps as well as mounted bath filler designs. Available with a two-year guarantee, all of the products are also available in a chrome finish too, guaranteed to complete any bathroom look.
Also featured within the One Book is the Deva by Methven brand. Across showers, bathroom and kitchen taps, Deva provides a wide variety of products for both domestic and commercial applications.
Simon Cornelius, head of marketing at Methven UK, said: "Our handy new One Book is a practical size to carry around and contains all the vital information you would need when selecting one of our products. We have also got you covered when you're out on site, if you need any advice when installing our products or have a question, simply head over to our website and you'll be able to download our One Book with a simple click of a button."