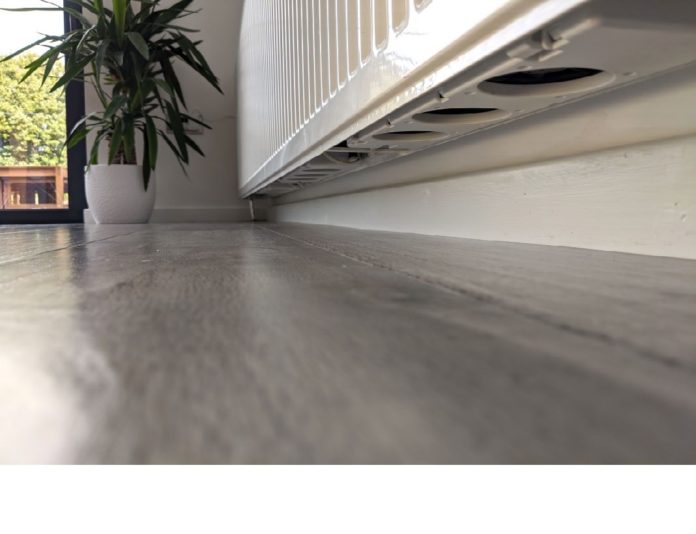 A radiator fan claiming to improve energy-efficiency in the home by up to 22% has been launched in the UK by Dutch heating firm SpeedComfort.
The device is made up of small fans that attach to the base of a radiator, reportedly improving radiator heating power by 20%.
SpeedComfort distributes heat away from the radiator and around the room, into the 'living zone', a statement said. Tests had shown this improved output by 1.2°C.
The company said by extracting more heat from the water/ radiator, the 'return flow' to the boiler was also cooler. "This is beneficial for the boiler which works most efficiently when the difference between the inflow and outflow is bigger [heat recovery from flue gases]," a statement said.
One SpeedComfort radiator fan has a power rating of 0.6Watts and costs less than £0.15p per heating season to run, it added
When the radiator reaches 28°C, a thermosensor activates the integrated axial fans in the SpeedComfort to increase the convection current around the radiator at a rate of 89.7 cubic m/hr (52.8 CFM).
See more in the March issue of HPM magazine.