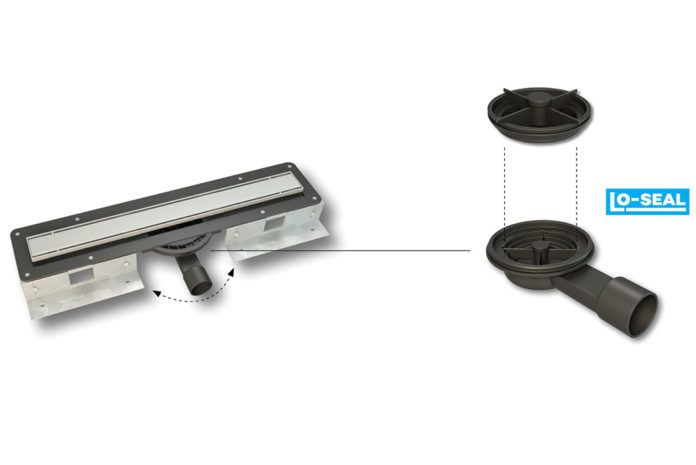 CCL Wetroom's Linear Screed Drain with 55mm Lo-Seal Trap is the ideal drainage solution for meeting strict building regulations in shallow depth floor constructions.
The demand for effective shallow drainage systems in today's modern residential builds has never been greater.
As floor depths are being squeezed to below 100mm, it is becoming more important than ever to find certified shallow drainage solutions that can meet strict building regulations whilst achieving the correct waste tolerances on-site.
Designed to be installed in the shallowest of floor depths, the BBA approved Linear Screed Drain from CCL Wetrooms with 55mm Lo-Seal Trap technology can deliver on both.
The unique waterless trap allows the drain to be easily installed in any situation. The drain body is mechanically fixed to the slab, while the in-built height adjustment allows the outlet to be set at the desired height to allow a sufficient gradient within the waste pipe, usually 15mm per metre.
Designed as the central element of the Linear Screed Drain, the unique Lo-Seal waterless trap at a cutting- edge depth of only 55mm, has been developed specifically for use in wetroom construction projects with screed depths of below 70mm.