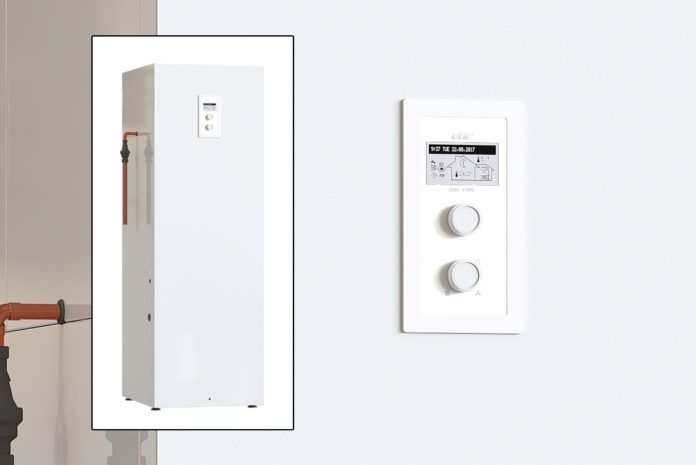 The Comet Electric Combi Unit from the Electric Heating Company (EHC) is an all-round heating solution for domestic properties that has many features and benefits with the installer and customer in mind.
As a result of ErP regulation changes the boiler has been re-designed to meet the current regulations, providing a unit that is future proof.
The Comet V1 Electric Boiler offers the comfort and convenience of wet central heating and domestic hot water for domestic properties with no access to mains gas.
It is a fully packaged unit and comes complete with the option of a 9kW, 12kW or 14.4kW outputs that incorporates a 140 Litre Duplex Stainless Steel Hot Water Cylinder.
The inbuilt controller "Navigation Button" gives easy access to the boilers settings by simply scrolling through the menu. For ease of installation a Wireless Room Thermostat is supplied which can be located anywhere within the property.
The Comet Electric Combi Boiler is compact in size (height 1748mm, depth 630, width 580mm) and has been designed to fit into a standard domestic airing cupboard making it ideal for a range of properties as there are no flue requirements.