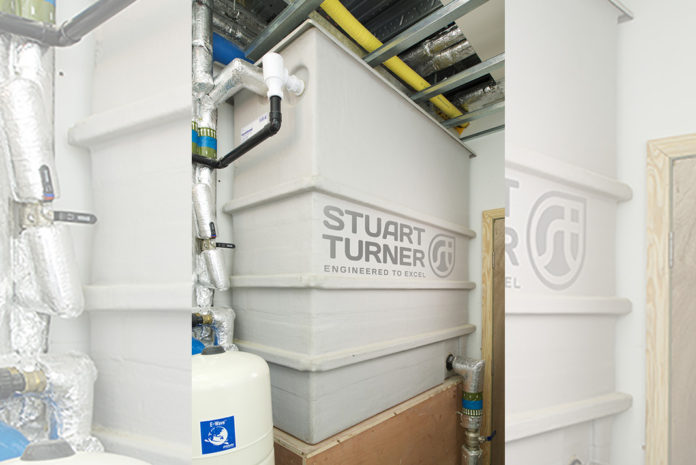 Stuart Turner, the leading pump and water boosting solutions provider, has worked closely with Urban Space Plumbing to design and supply a bespoke mains water boosting solution, to meet the high water demands of a five-bathroom property in South West London.
Stuart Turner provided a bespoke 978 litre one piece GRP cold water storage tank and its Aquaboost Horizontal Twin Pump Booster Set to the luxury home after Gary Porter, senior project manager at Urban Space Plumbing, brought them into the project.
He said: "One thing that can often be overlooked on major refurbishment projects is the issue of mains water pressure, particularly when existing pipe infrastructure is loaded with additional outlets from added bathrooms or extra storeys.
"Due to the size of the structure and the number of outlets situated throughout the property, a booster set was needed to ensure water would sufficiently flow throughout the building – and I knew Stuart Turner would be well placed to assist with meeting the high water output needs."
To meet the property's requirements, Stuart Turner created a bespoke 978 litre one piece GRP insulated tank for the property – enough to resource the five bathrooms and other outlets located throughout the house. To further improve flow rates and system pressure, the Stuart Turner Aquaboost Booster Set was installed.