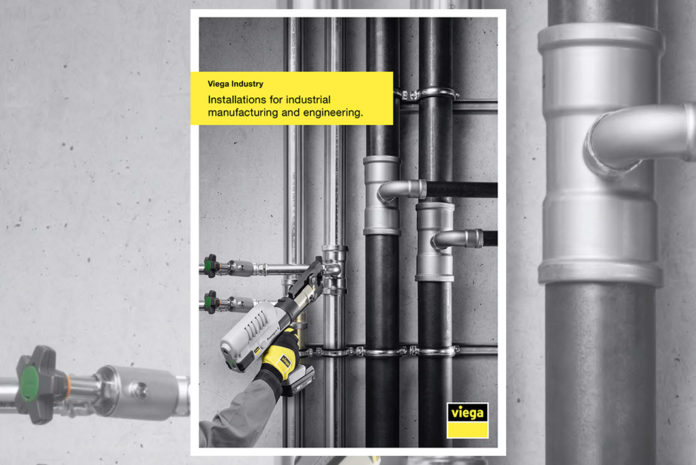 This clear and concise guide provides an overview of Viega piping and press connection technology and how it can help meet the specific requirements of industrial, manufacturing and engineering environments.
Within the brochure customers will find information on Viega's innovative and market leading Megapress system. The first press connection solution developed for use on thick-walled steel tube, Megapress provides a clean, safe and simple alternative to threading or welding tube and delivers as much as an 80% time saving on larger diameter tubes.
The new brochure also contains an outline of the products and systems ideal for potable water applications, such as the Sanpress Inox press connections, the Easytop sampling valve and the Viega Hygiene+ flush system.
The Viega range includes products that meet the specific requirements of certain industrial and manufacturing processes. This includes the LF or Labs Free variants that contain no materials such as silicones that would contaminate sensitive processes – such as paint spraying in automotive manufacturing where even trace amounts of silicone can affect the finish. The sector brochure also includes information on the systems from across the range that are suitable for technical and fuel gases as well as products designed for high temperature applications such as energy and district heating systems.