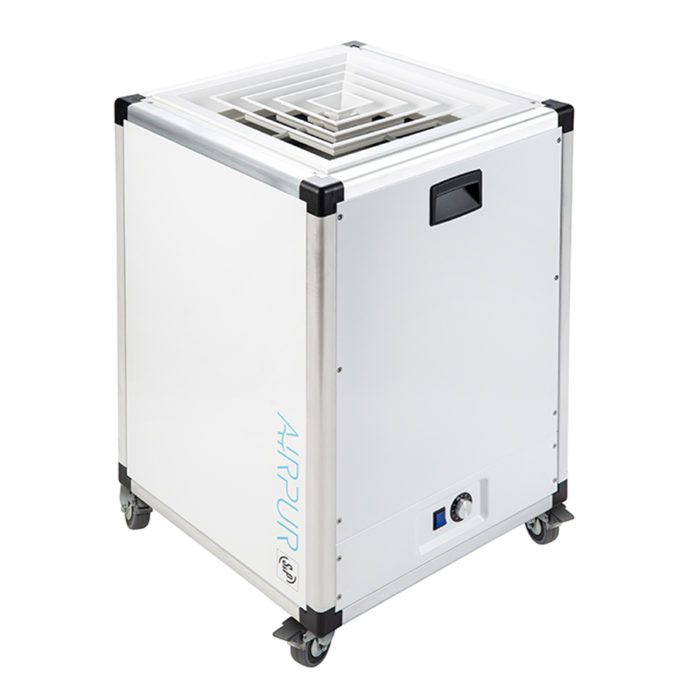 S&P UK has launched a new range of efficient air purifiers to help minimise the spread of airborne infections amid growing concerns over the long-term impact of indoor air quality as the pandemic eases.
To help businesses prevent the spread of viruses and improve confidence of returning to the workplace and attracting customers, S&P UK has developed a new range of portable HEPA filter air purifiers, which have a filtration efficiency of up to 99.5%.
The products are suitable for any building use including schools, care homes, offices, hospitals, retail and other indoor environments and every unit undergoes rigorous testing to meet the EN standard.
Lee Page, sales director at S&P UK, said: "Before COVID, air pollution was identified as one of our greatest public health threats, but a silver lining of the pandemic is that indoor air quality – where we spend 80% of our time – has now become a major national talking point.
"It's also been proven that poor indoor air quality encourages the transmission of infectious diseases and so, in response to the pandemic, we have developed a new range of stand-alone air purifiers which are highly efficient at trapping viruses and bacteria."
Air purifiers are widely viewed as ideal for premises that do not have adequate ventilation systems, or companies with facilities or spaces that lack advanced ventilation systems. The units continuously scrub the air and remove any harmful particles through constant filtration.
Lee added: "Air purifiers are viable options for businesses that do not want to, or cannot, invest significant sums in a sophisticated ventilation system or retro fit without severe disruption. In many cases, they're just renting the office or space, making it less attractive.
"Our new range are simple to use, small and lightweight, and can be wheeled from room to room. Every unit is also subject to our rigorous testing processes for additional peace of mind."
S&P's Airpur range includes: PAP 850, PAP 650, PAP 420, PAP 350, and UP. The units have varying filtration capacity, clean filter flow rates, and recommended area sizes to treat.