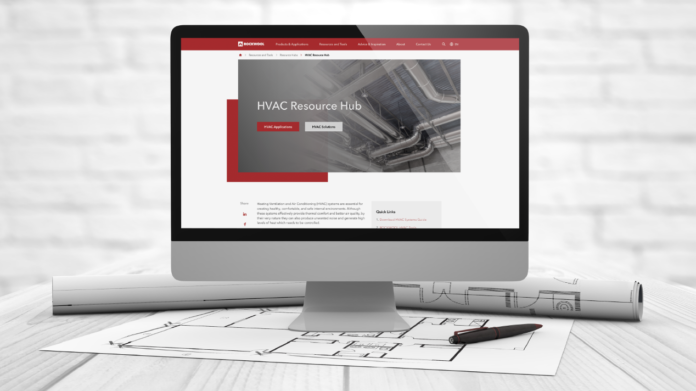 ROCKWOOL has unveiled a new HVAC Resource Hub to help designers and engineers select insulation products for HVAC settings. The online area features a wealth of technical literature, CPD learning modules and useful specification calculators helping users balance air quality versus thermal, acoustic and fire performance.
Within the new HVAC Resource Hub, found at rockwool.com/uk/hvac-hub, specifiers will find a comprehensive suite of tools to help overcome design conflicts, including a HVAC Systems Guide complete with specification clauses and installation guidance, and the company's new ROCK-EQ calculator that generates HVAC requirements according to BS EN ISO 12241.
CPD learning modules on the latest standards governing HVAC can also be found in the hub, along with case studies spanning multiple sectors and building types.
"There's a delicate balance to achieve acoustic, thermal and fire performance, while ensuring excellent indoor air quality," said Coral Morgan, Product Manager – HVAC & Fire at ROCKWOOL.