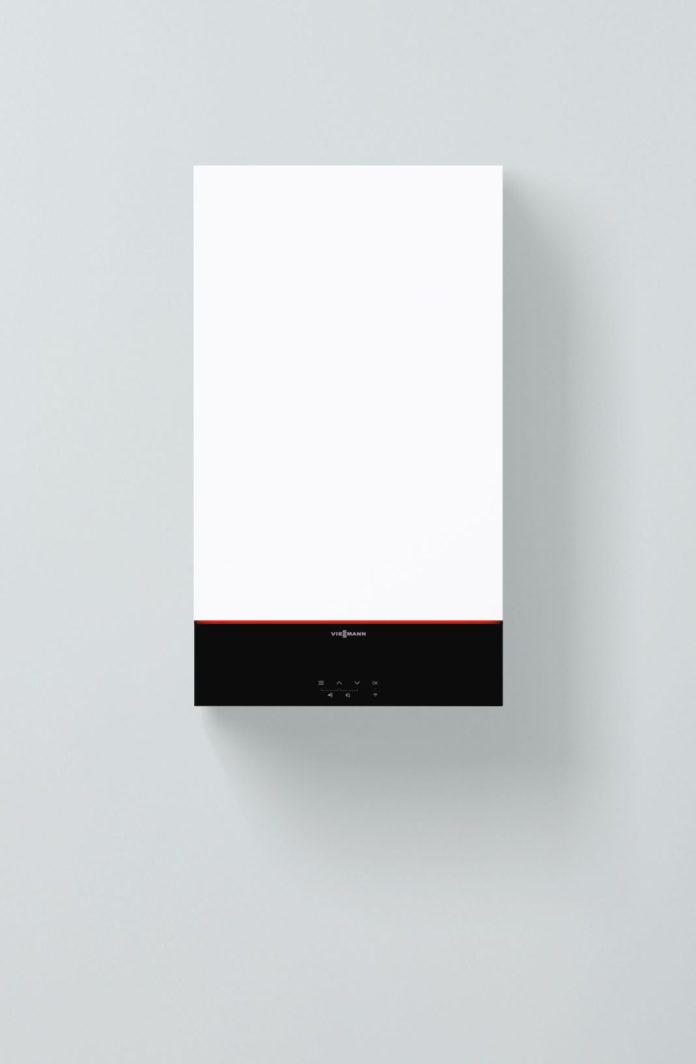 Viessmann has introduced the next-generation of its most popular gas-condensing boiler, the Vitodens 100-W, with industry-leading capabilities for installers.
The WiFi-integrated Vitodens 100-W's new control platform makes commissioning and servicing the boiler easier. It is now possible to monitor and make adjustments to customers' boilers remotely. No third-party controls are required, meaning a Vitodens boiler with ViCare Thermostat provides homeowners with a load-compensating smartphone-controlled heating system.
The mechanical design of the Vitodens 100-W has reduced the number of spare parts typically needed for routine maintenance by about 50%, meaning Viessmann installers should be able to carry less stock.
At the same time as the new-generation Vitodens 100-W series goes on sale, in April, Viessmann will also launch the new Vitodens 111-W wall-mounted combi boiler, intended for family homes where there is high hot water demand.