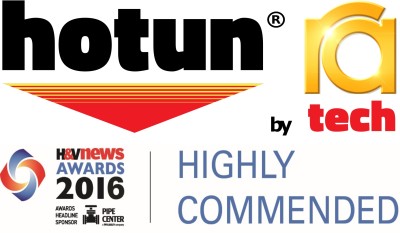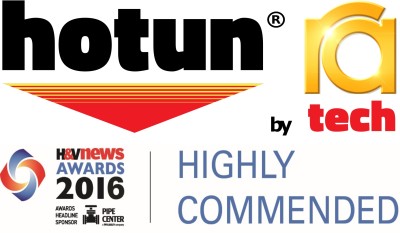 RA Tech UK have launched its newest products in the hotun range: hotun hiflo and hotun shield.
Designed to provide a safe and visible discharge for unvented hot water heaters and together with hotun shield for all boiler pressure relief valve discharges, internally within the property, it allows the compliant connection between the unvented heater/boiler PRV and a local waste or soil pipe.
According to RA Tech UK, the new invention, by Russell Armstrong, a professional plumber, is capable of revolutionising the current methods used for boiler PRV terminations, giving the installer a whole new range of options for their boiler locations and no more need to run the PRV discharges to ground floor level.
Until now, it has only been really permissible to terminate a boiler PRV, via copper pipe, to the outside of the building and on high rise buildings this can cause issues. It can also lead to difficult decisions for boiler locations in awkward installations, the boiler PRV discharge dictating the location, rather than other considerations, which can lead to expensive temperature rated condensate pumps needing to be fitted (or a remote PRV kit).
Taking the innovative features of the original hotun dry trap tundish, the outlet has been re-designed allowing higher discharge flow rates (tested up to 18L/min, the original hotun has a flow capability of 12L/min).
The RA Tech range has the ability to handle the full flow volumes from most (if not all) pressure (and temperature) relief valves, unvented hot water cylinders and boilers, compliantly, visibly and safely.
For accessible, over counter boiler locations the simple addition of hotun shield (fit on and click) means that any high temperature water (above 80ºC) discharging from the PRV cannot be accidentally or inadvertently touched with a finger which could lead to skin being scalded or burnt.
hotun hiflo (together with the fitment of hotun shield) has been accepted by Worcester Bosch, as an acceptable alternative to other traditional ways of terminating the boiler PRV discharge.