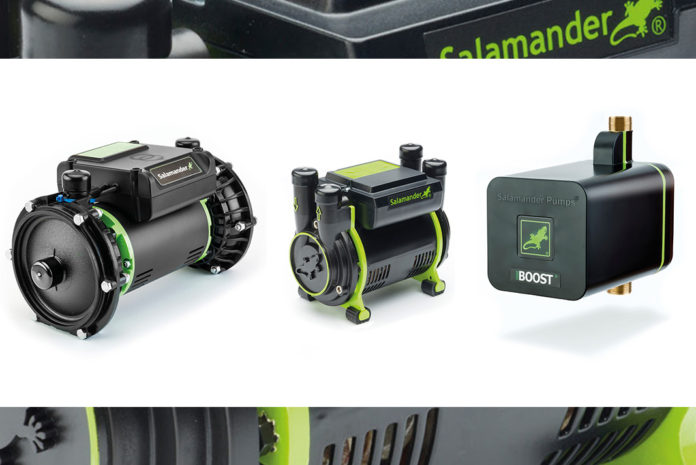 Salamander Pumps, manufacturer of domestic water pumps, has extended its warranty period across four of its ranges.
Previously offering a standard two-year warranty, the CT Xtra, CT Bathroom, HomeBoost and Right Pump ranges will now be covered for three years from January 2019.
Salamander also offers customers the option of extending the warranty for the CT Xtra, CT Bathroom and Right Pump ranges for a further two years at an additional cost.
Recent technological advances across its ranges have led to the improved quality of the pumps which Salamander has reflected in this warranty extension. These pumps are now said to host a selection of new benefits, including a 'spiders' web' design, which claims to have strengthened the plastic end caps on the Right pump range, enhancing strength, rigidity and reliability, creating higher quality seals, the use of metal replacement plastic, and improved electronics.
Gareth Richards, technical director, said: "Our research and development team has spent more than five years overhauling the entire Salamander product range, developing cutting edge technologies that are new to the pump market, and combining that knowledge with feedback from installers and householders.
"We're dedicated to providing the best possible service to our customers and thanks to these developments we've improved both the quality and durability of our products, meaning we're now able to increase the standard warranty on our products at no extra cost to our customers."