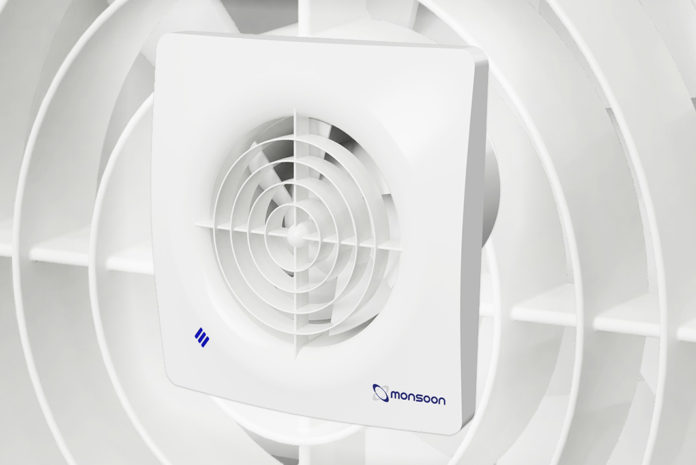 National Ventilation, a UK-based ventilation manufacturer and supplier, has launched its new Zone 1 Monsoon Silence Range.
This latest domestic ventilation solution provides high extraction rates with low energy use and quiet running. It is so confident in its new fan that the range comes with an unprecedented five-year guarantee.
Boasting two speeds, the Zone 1 Silence range is quieter than ever with a running volume as low as 22dB(A), 50% quieter than many fans on the market. This allows households to benefit from improved indoor air quality and a bathroom free from mould and condensation, without having to put up with the annoying drone associated with many bathroom fans.
Low energy usage of just 7.5kW means energy bills will benefit too.