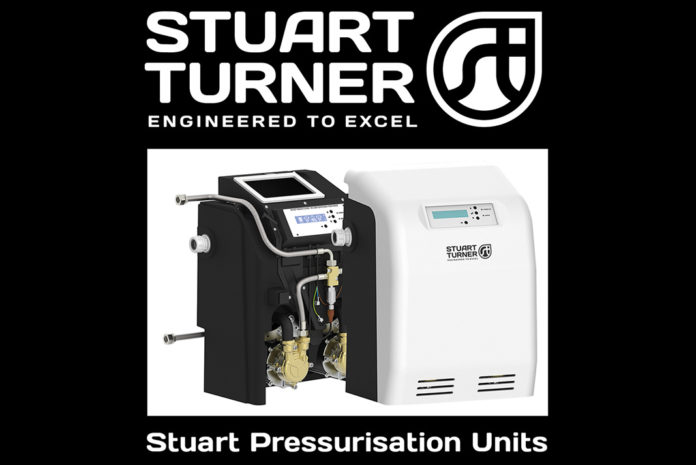 Manufacturer of pumps and water boosting systems, Stuart Turner, has launched its own range of digital pressurisation units.
Adding to the brand's growing portfolio, the Stuart Pressurisation Unit (SPU) range offers a unique monocoque design and advanced controls, representing the next generation of digital systems, at mechanical system prices.
Designed and engineered by Stuart Turner, the SPU range offers automatic filling and pressure maintenance solutions for sealed heating and chiller systems, available in varying sizes to suit all application needs.
Stuart SPU units are available with one (duty), or two (duty-standby) premium quality, continuously rated pumps featuring brass pump heads and impellers.
The units are designed to be easy to install and commission, capable of filling a system from new before monitoring and maintaining the design fill pressure.