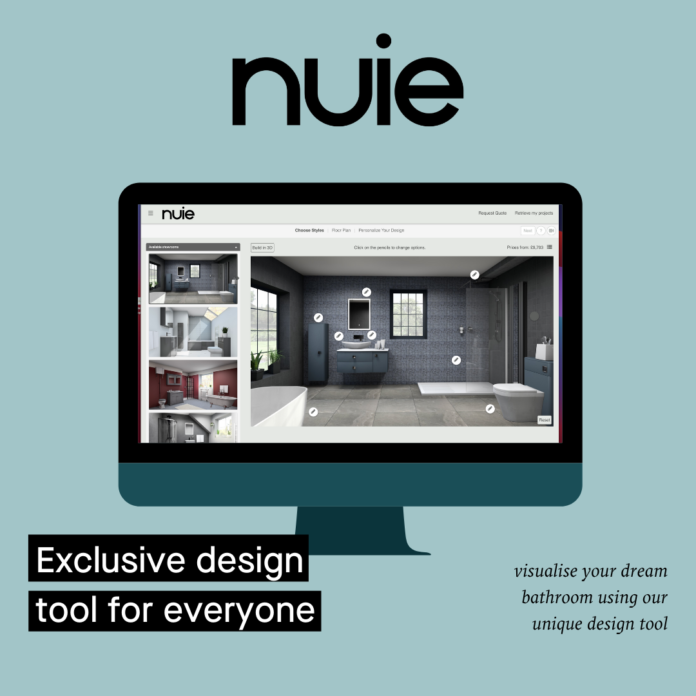 Offering an easy way for customers to plan and visualise their next bathroom build or remodel, nuie Bathrooms has launched an easy-to-use innovative 3D design software.
Showcasing nuie's affordable style, which is intended to make any bathroom beautiful, bathroom design professionals can now help customers plan and visualise exactly what their new bathroom layout will look like with the exclusive tool.
By simply inputting the bathroom's dimensions and selecting the desired products and style, the advanced software plans and builds a bathroom design, bringing the space to life before the customer's eyes.
Dave Cullen, CEO of the The Roxor Group said: "It can always be tricky to imagine the completed look when redesigning a bathroom space which is why we're really excited to launch this innovative 3D design tool, making everything that bit easier for retailers and design professionals as well as everyday consumers."