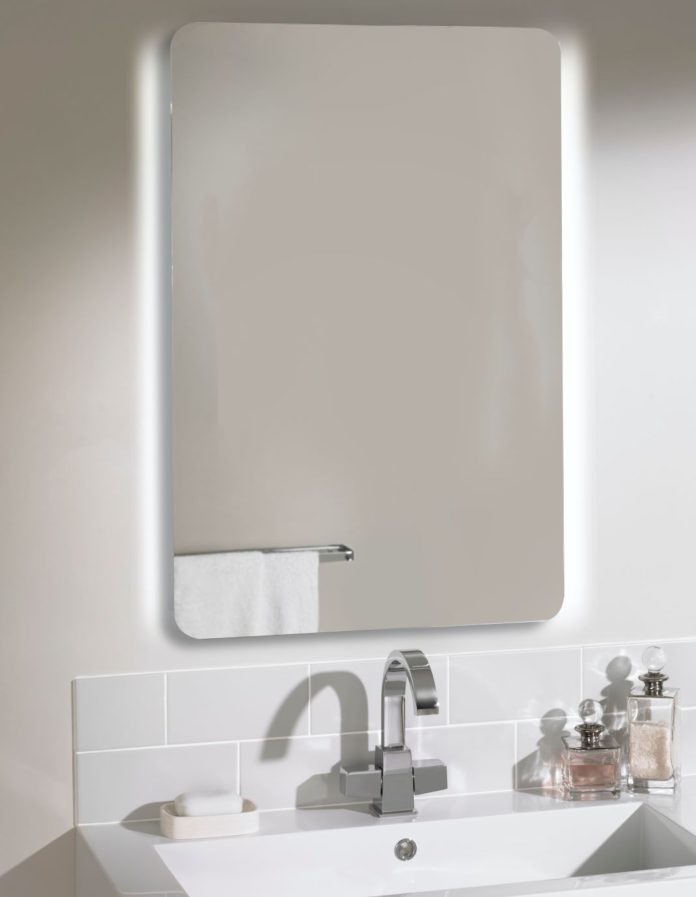 Innovative radiant heating manufacturer Ecolec has released its latest mirror radiator with anti-glare LEDs surrounding and behind the glass of the mirror.
The company has for many years provided full length mirror radiators for bathrooms but this is a smaller mirror with a radiant panel behind it.
The mirror is 600mm high by 400mm wide and just 44mm in depth. The radiant heating panel behind the mirror has a 250w/230v element and provides a heat output of 200w or 682 BTUs, with an RRP of £290 plus VAT.
"We have built a reputation for designing and manufacturing niche products in the electric heating domain and this is the latest offering following on from our large mirror radiators, ceiling radiators, wall radiators, safe to touch LST radiators and trench radiators," said Ecolec MD Chandru Ray. "This new mirror radiator adds a touch of class to any bedroom, bathroom, wetroom or cloakroom and provides just the right amount of heat and light for the job it's designed to do."