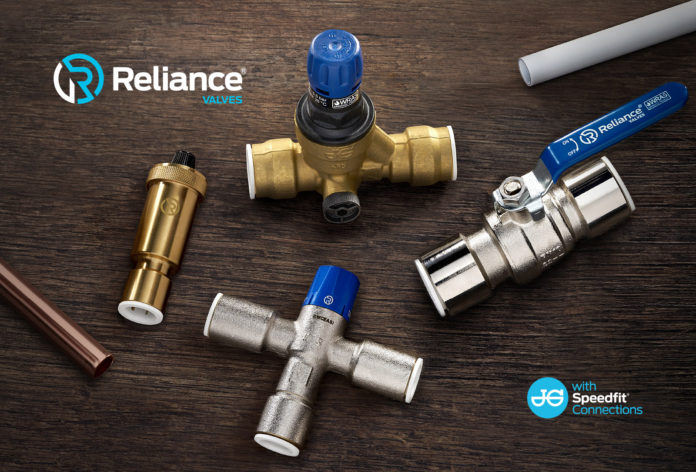 RWC has launched its first ever Reliance Valves range that features push-fit connections from JG Speedfit.
The valves that are now available with push-fit connections include the Easifit Thermostatic Mixing Valve (TMV) – 15mm, the 312 Compact Pressure Reducing Valve (PRV) – 15mm and 22mm, the Nickel-Plated Ball Valve – 15mm and 22mm, and the Automatic Air Vent – 15mm.
Mike Riseley, UK sales director at RWC, said: "We're bringing our family of brands closer together by combining two of our world-leading technologies, and this unique range brings countless benefits for installers.
"Our aim is to provide control valves for the modern built environment where time is money and jobs need to be completed efficiently. And this new range of push-fit valves has been developed to deliver just that in both domestic and light commercial applications. Alongside this, these valves make repair and maintenance works much faster too, as they can be demounted and reinstalled without tools. Also reducing system downtime."
The Easifit TMV from this range precisely blends hot and cold water to a safe and comfortable temperature, to protect users from scalding. This valve is compliant with both TMV2 and TMV3 schemes and has received much love from installers due to its small size, that simplifies installations in tight spaces, such as underneath baths.