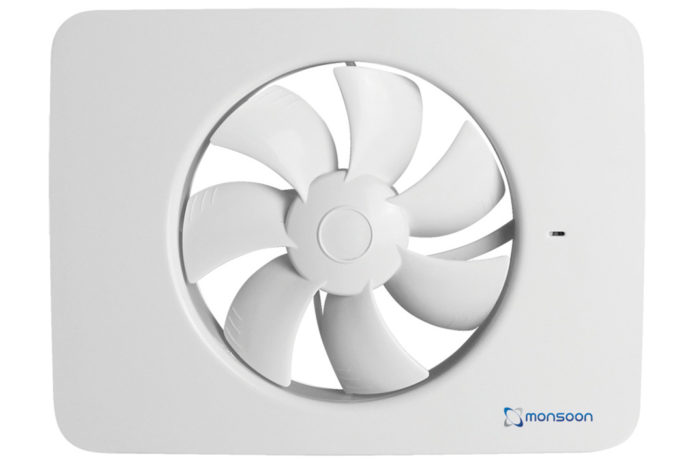 National Ventilation's Monsoon Energysaver IntelliSense fan has been shortlisted in the Electrical Industry Awards.
The ventilation manufacturer's ultra-quiet, slim, modern, intelligent bathroom fan has been named as a finalist in the 'Residential/Domestic Product of the Year' category.
Extremely energy efficient, IntelliSense combines sophisticated smart controls, smooth operation and high performance. Designed to help achieve good indoor air quality (IAQ), IntelliSense features an intelligent, fully automatic, ambient response humidity sensor for moisture control that learns and adjusts itself to the right level according to the environment.
By continually monitoring and recording the moisture content, IntelliSense maps the humidity profile throughout the year. This means the fan learns to run only when it can make a difference to IAQ and lowers the moisture content in the air, effectively tackling condensation and mould. The fan also offers two modes for moisture control, silent or acceleration mode, which can be selected via the touch pad control to suit household needs.
IntelliSense is designed to ensure end-users can easily control and understand the fan's functions without needing to read the manual, thanks to the visual indicator that shows which mode is currently active.
Another useful feature available with the IntelliSense is the automatic airing function. If the fan has been inactive for 25 hours, it runs an airing programme for 60 minutes to exchange the air in the bathroom.