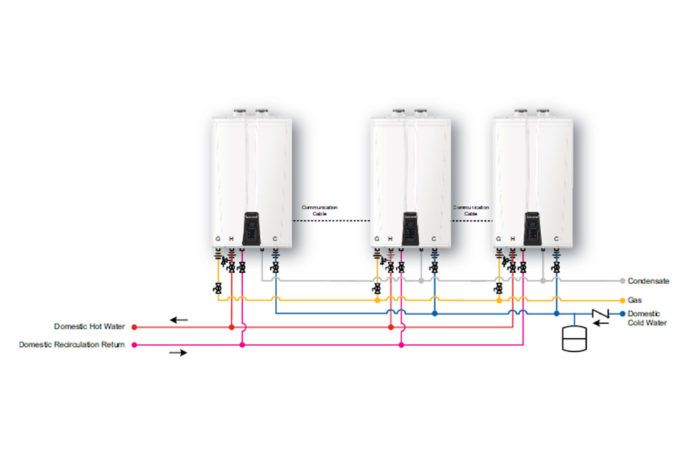 For an easy way to get massive flow rates and space heating, try the Navien combi and wall hung water heater.
Torrance tower house is now two private residences, one of which is owned by the customer who contacted Wm. Donnelly & Co Ltd to request an estimate for a new heating system to be installed.
Using a Navien combi cascaded with a Navien water heater it was able to meet the high water demands, providing over 30 litres a minute, and space heating.
Navien felt that the customer's current heating system was effective at an approximate temperature of a 65°C flow and a 55°C return.
At these temperatures, it was confident that it could match its system design to run the customers' existing central heating. This could be achieved with a 24% reduction for the heating capacity, down to 34.6kW with an approximate 98% efficiency for the gas consumption and giving the customer a 50% reduction from their current 70kW boiler.