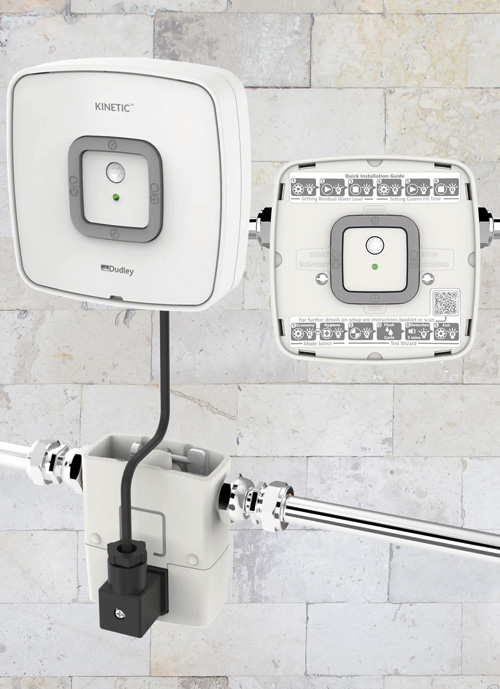 Thomas Dudley's Kinetic is said to be an intelligent water-saving 'all-in-one' electronic urinal, designed to reduce water consumption in any washroom installation.
Dudley's IRC product reportedly guarantees accurate water-savings through simple digital precision set-up, without the constant requirement of refilling and emptying the cistern, allowing quick and easy installation for any plumber and installer.
The contemporary urinal flushing valve saves up to 80% of water and provides a choice to be installed onto pipework, wall or ceiling. It can be powered by mains or battery and is suitable for water pressures of 0.1bar – 10bar.
Kinetic has two flushing modes, 12-hour hygiene and 24-hour economy, and is said to be aesthetically pleasing to the eye. The product is available in both glossy white and grey finishes which is suitable for any washroom environment.
The UK based manufacturer's portfolio of water-saving products under the Dudley brand also includes Vantage and Miniflo concealed cisterns that offer 6/4, 5/3 or 4/2.6 litre dualflush to maximise water efficiency. Both products are approved by WRAS and the European Water Label Scheme and are ideal for domestic bathrooms and commercial washrooms.