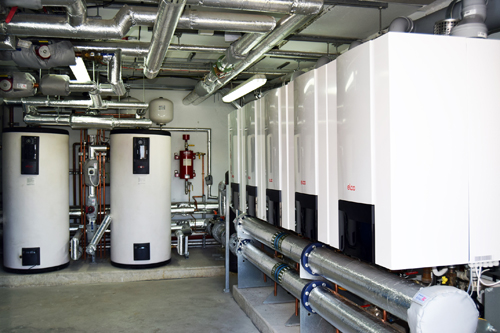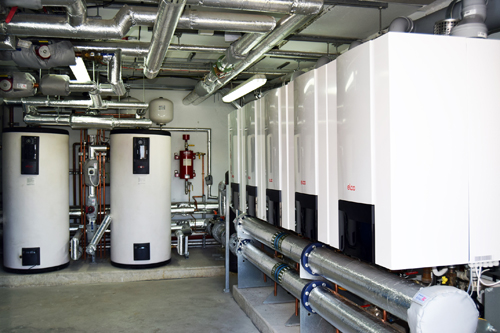 ELCO Heating Solutions has supplied five THISION L EVO 120kW boilers to Westhaven House in Weymouth.
The installation was part of the complete refurbishment of the heating and hot water system at the Dorset-based care home, with the aim to reduce energy use, emissions and running costs.
This involved the property owners, Aster, removing two ageing atmospheric boilers and two direct gas-fired water heaters, which had all reached the end of their operating lifecycle and were extremely inefficient to run. They were replaced by a floor mounted cascade system consisting of five THISION® L EVO boilers and two 500L Gemini calorifiers from ELCO.
In addition, ELCO also supplied a weather compensation kit, while the boilers' built in control is managing the system pumps and diverter valves for two heating zones and the DHW.
The new boilers also ensure ultra-low NOx performance of 40mg/kWh, reduced CO2 emissions and considerable gas savings over the year.