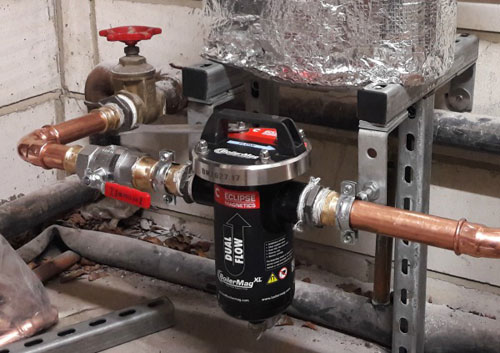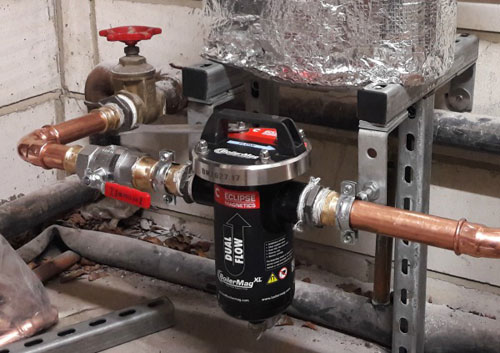 A prestigious hotel and golf club in County Durham has recently been fitted with a new boiler, including a BoilerMag XL magnetic boiler filter by Enright Environmental.
The BM1 chemical inhibitor is said to be a high-performance formula that effectively maintains heating efficiency by preventing scale formulation and metal corrosion, without causing any detrimental effects on the plastic or rubber plumbing components such as seals. It is a Borate/Phosphate free formula that provides outstanding heating system protection with none of the adverse effects associated with traditional protection products.
The BoilerMag XL commercial heating system filter is a cost-effective option for heating efficiency and boiler protection in commercial, retail, or large residential properties. Compatible with 1 1/2″ fittings and pressures up to 12 bar, the BoilerMag XL is reportedly easy to install and maintain.