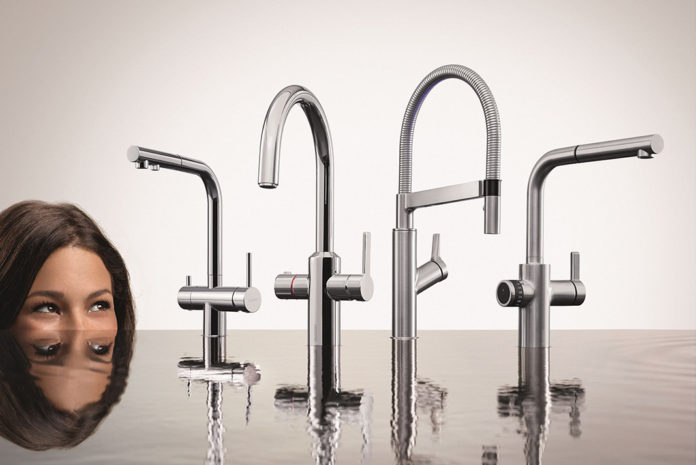 The BLANCO FONTAS-S II Filter is notable for its pull-out spout. This spout allows flexible use around the sink, making it easy to fill household appliances. It is unique to the market because of its separate nozzles and two pipes within the spout – keeping the flitered water perfectly pure from the first drop to the last.
There are two separate control lever, one for cold and warm water on the right-hand side, while the control lever for filtered water is on the left-hand side. In addition, the high filtering capacity extends the usage intervals while the filter cartridges do not have to be changed as often, which in turn saves money.
The multi-stage filter from BWT purifies the water from the pipe several times, getting rid of minute particles that affect the taste. The integrated activated carbon filter reduces the chlorine content, giving the water an even better taste. In addition, the high-performance ion exchanger reduces any heavy metal content which would contaminate the drinking water. Lastly, the filter significantly reduces the water hardness which means less limescale in coffee machines, kettles and other kitchen appliances, which will extend their lifespan.