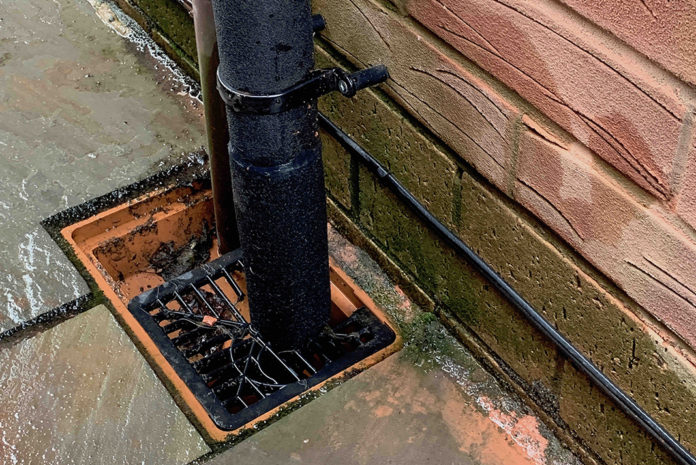 Invented and launched by heating engineer David Smith, easy-to-install Condensate Pro prevents condensate pipes freezing in low temperatures – a common cause of gas boilers malfunctioning or breaking down when they are really needed the most.
Available in a convenient kit form so as to fit any installation (grate, rainwater soil pipe and soakaway), with specially designed UV/ water resistant lagging and seal and bond adhesive, all products fit perfectly on to 32mm or 21.5mm overflow pipes.
Condensate Pro helps professional heating installers provide total peace of mind to their customers. It can be fitted in any weather, and there is no need for messy pointing with sand and cement either.
"I invented Condensate Pro to help installers make sure boiler breakdowns are not down to a frozen condensate," says David. "The trade had some bad press when the 'Beast from the East' struck and tens of thousands of homes were left without heating because of this issue. I have designed the product specifically to help installers save time, cost, callbacks and to look professional.
"Condensate Pro also lowers the burden of costs associated with replacing or repairing boilers that are under warranty – a huge cost to boiler manufacturers and installers. The product gives householders more protection and much more time to clear any ice formation before a boiler malfunctions – in really severe weather that can happen."