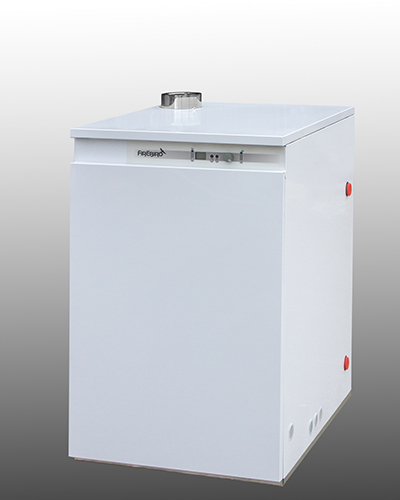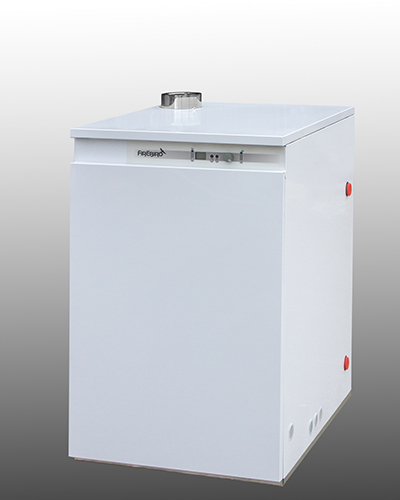 Firebird is leading the way with its cutting edge Blue Flame technology, which has been utilised to develop the most efficient range of domestic condensing oil boilers in Europe. The Firebird Blue Supreme range not only offers unbeatable performance, but also exceeds the stringent ErP legislation requirements to reduce NOx emissions, which come into force from September 2018. Available in two fixed outputs of 20kW and 25kW, the Blue Supreme range offers affordable Blue Flame technology for the professional heating engineer.
The Firebird Blue Supreme range incorporates the very latest German Blue Flame technology and utilises a patented, pioneering Heat Recovery System. The outstanding efficiency is made possible by way of a third heat exchanger which extracts more energy from the combustion gases. This is achieved by recycling and re-using lost heat to pre-warm the air for the ignition of the Blue Flame. In addition, the clean burning Blue Flame also facilitates totally soot free combustion.
Featuring multiple tapping points and multi directional flue options for ease of installation, all Firebird Blue Supreme boilers come with a free five-year warranty as standard. Providing a low maintenance option due to the long life of serviceable components, Firebird Blue Supreme boilers are available in a range of kitchen, boilerhouse and external heatpac models.
The extensive Firebird Blue Supreme range offers customers the benefit of even greater fuel efficiency, and a significant saving on annual heating costs when compared with conventional boilers. An Anti-Short Cycle feature is also included across the range to afford further fuel savings.
For further information on the Firebird range of high performance oil-fired heating systems, visit: www.firebird.uk.com, call: 01752 691177, fax: 01752 691131, or email: sales@firebirduk.co.uk.