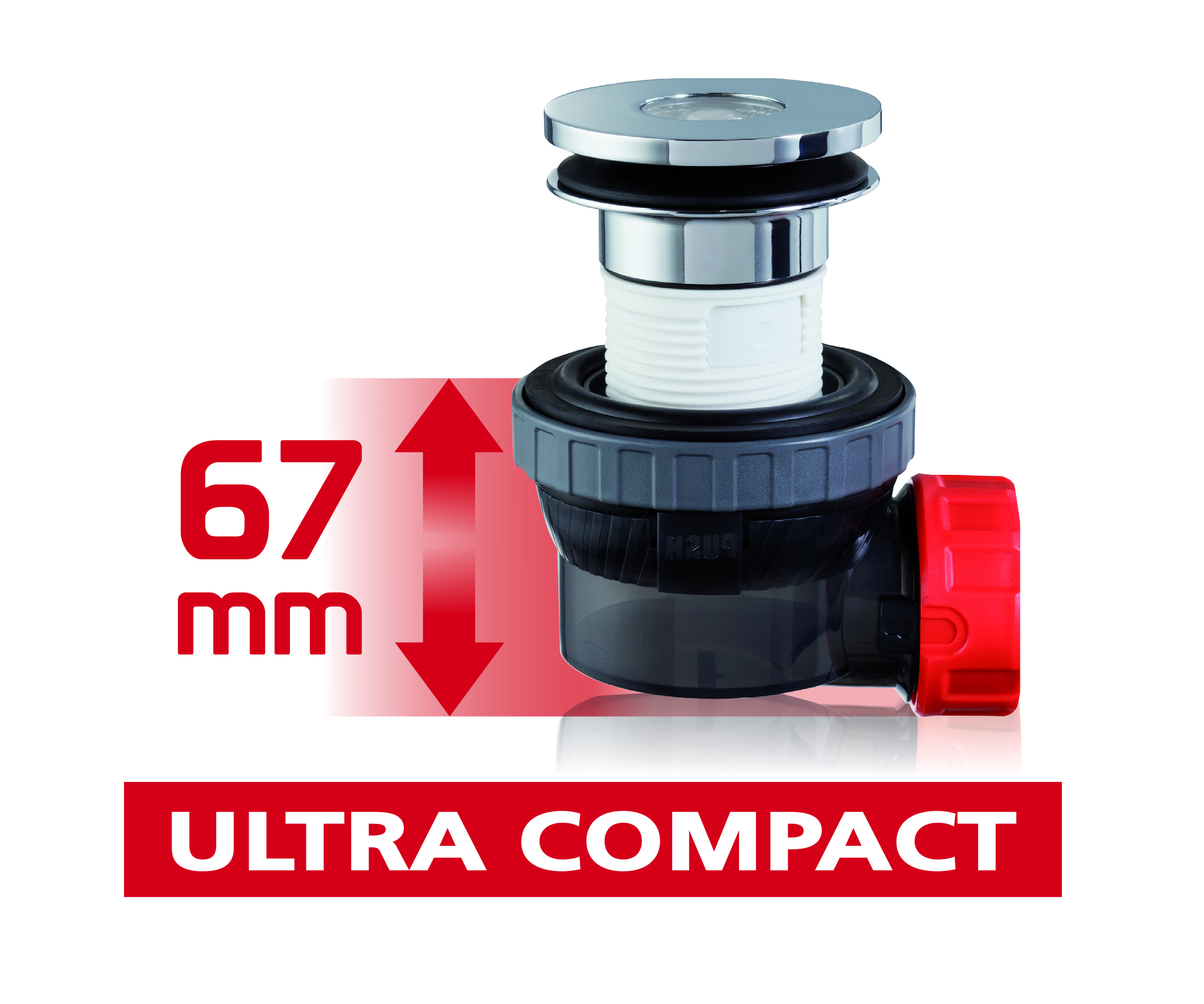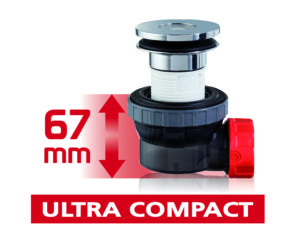 Macdee Wirquin has unveiled NANO 6.7, a brand new and revolutionary basin waste solution packed with technological innovations. An intuitive product, it combines space gain, quick assembly and cleaning from the top in order to exceed the expectations of the installer and end user.
The ultra compact Nano is three times smaller than a classic waste, only 67mm in height, freeing up valuable space under the basin. It incorporates the very latest waterless silicone membrane technology for traps, a proven Wirquin innovation that's been built into its waste products since 2007 and is the key component for reducing the overall size of the unit.
The integrated membrane trap ensures that Nano 6.7 offers a hygienic solution as it replaces the traditional water seal and is 100% guaranteed to prevent bad smells. This membrane is housed inside a protective cartridge making it totally removable from above for easy cleaning and with clear visibility thanks to its brass dome and clear glass lens.
To ensure a quick and reliable installation the waste body swivels through 360° horizontally, tilts to an angle of four degrees vertically, and incorporates a clip system securing the body of the waste into place, which can be done blind, using only one hand. The waste outlet is secured with a captive ¼ turn nut which features an over moulded washer for total reliability against leaks.
The Macdee brand is part of Wirquin and provides installers with a wide range of innovatively designed products that can be viewed at: www.wirquin.co.uk.