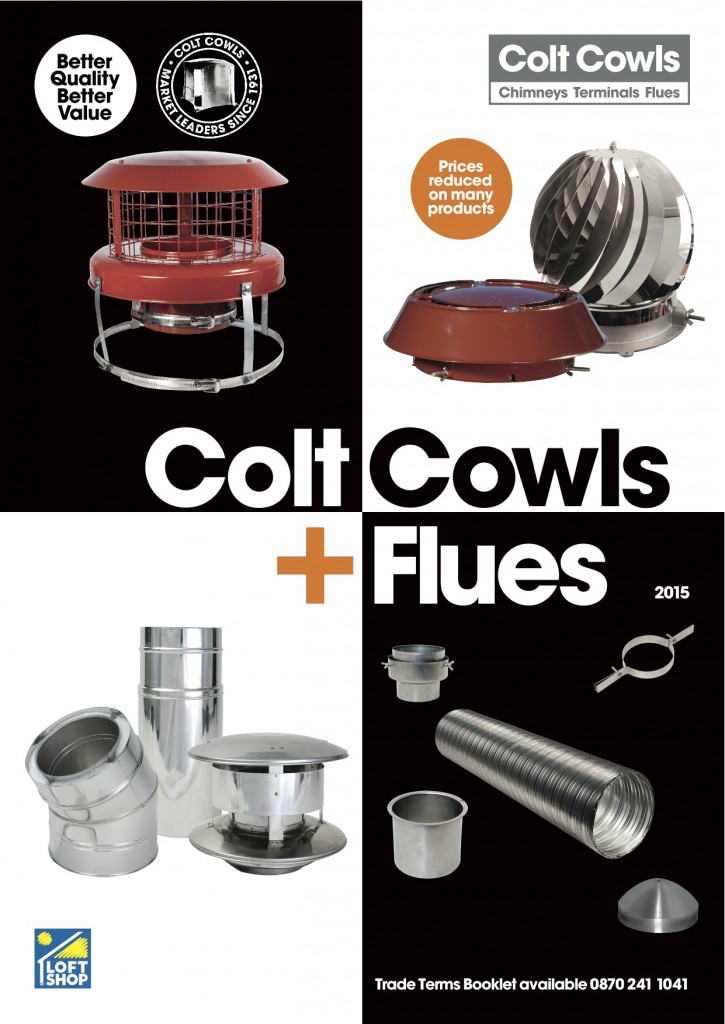 At 84-years-old, many might consider the chimney cowl manufacturer, Colt Cowls, to be a bit of a silver surfer when it comes to the internet. However, not only has the company launched a website, it has also joined Twitter and launched a Facebook page.
The brand new website www.coltcowls.co.uk contains a wealth of bang up to date new features. Every single product that is sold by Colt Cowls is now detailed on line. Well known products such as the Rotorvent, High Top Birdguard or Colt Tops through to chimney liner and the accessories can be found. Each product is showcased with its full description alongside high definition images, which have a zoom function to allow Colt Cowl customers to inspect each product for quality as the close details are magnified.
The website is fully e-commerce. All list prices are displayed and discounts are available to approved trade customers who have registered on the trade section of the website to have a trade account on line. This is a quick and easy process and allows tradesmen to view old orders, to check the status of new ones and to edit contact information.
Live support is now also available enabling a customer to instant message a sales representative of Colt Cowls for technical support and advice. Additionally, there is a Twitter feed and a review section that allows customers to give a star rating or feedback on individual products.
Twitter can be found at @coltcowls and Facebook is found under: www.facebook.com/coltcowls.
But, for those who prefer the traditional Colt Cowl way, help and advice is still available directly from the company sales team by dialling: 0870 241 1041.
The Colt Cowl Chimney Cowl range is available from builders merchants', fireplace centres and many hardware shops throughout the country and most products are available with the company's standard next day delivery service. The Chimney Cowl catalogue can be obtained by calling the head office on: 0870 241 1041 or visit www.coltcowls.co.uk