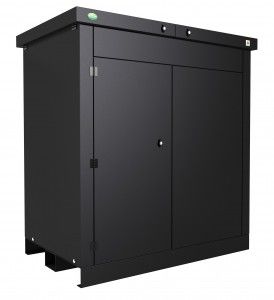 Trianco has announced a number of new features to its range of Greenflame ECO boilers, including a new selection of external models.
ECO's now feature the Igneo SLIM, a controller that gives the homeowner ultimate boiler control. Thanks to Igneo's algorithm, there are a number of system set ups, reports and logs on offer so the boiler can be truly tailored to a households required use.
Igneo fully controls both heating and domestic hot water usage. It has a user-friendly display that is generously sized for easy operation. Features include operating status and boiler report logs that monitor a variety of parameters, including temperature from the burner to boiler and feeder operating times, which allows for optimum fuel control. The controller also displays measured temperatures, i.e. in room, radiators, buffer tank, hot water and outdoor temperature. Igneo can also be controlled remotely via GSM or Modem.
New ECO external models have joined the range and are an ideal biomass system for those who require optimum space. Designed to work efficiently and effectively outside of a property and finished in a tough black graphite weatherproof casing (IP45 rated against water ingress), efficiencies exceed 91%. External models are supplied complete with a comprehensive ECO system starter flue kit (built in flue draught stabaliser) to assist a smooth and easy install. Internal models require the ECO system flue starter kit in addition.
Both internal and external models range in outputs from 10kW – 60kW and feature 'Lambda' control to ensure optimum efficiency and two large hopper store capacity options to save on re-filling time. High specification 'Leister' ignitors are fitted as standard and the range has its own specifically designed ECO system flue kit.
Greenflame ECO boilers are fully approved and applicable for the Renewable Heat Incentive.