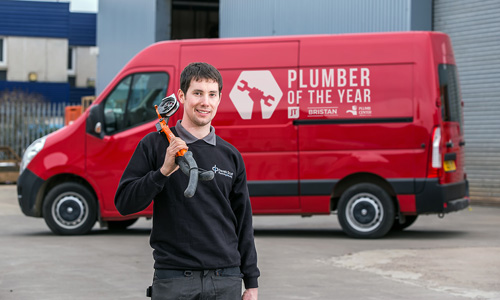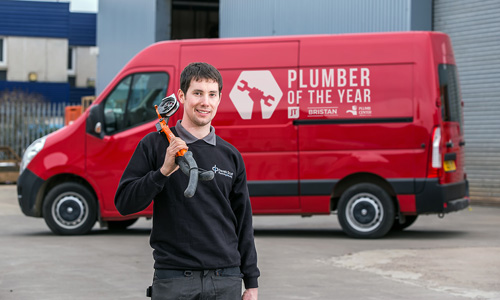 The UK Plumber of the Year 2017 competition (@UKPOTY) has revealed the five finalists who have made it through to the final round of the competition following a public vote.
Following a month of public voting for the 15 selected finalists, the five plumbers below received the most votes to make it through to the final stage.
The final five, in no particular order, are:
• Paul Maguire – Glasgow
• Gareth Lloyd – Hereford
• Thomas Foster – Dundee
• Tom Jenkins – Treorchy, Glamorgan
• Drew Styles – Wigan
Each finalist will attend an interview session in September where they will look to impress the judging panel, made up of experts from JT, Bristan, Wolseley Plumb Center, and WaterSafe, who will then decide the winner based on each interview session.
Now in its third year, the competition called on plumbers nationwide to enter in a bid to find Britain's finest. The competition is designed to reward and recognise the remarkable talents within the UK's plumbing industry and ask entrants to demonstrate their plumbing, service and business skills.
Paul Crossley, managing director of JT, said: "Well done to the five finalists who have made it through to the final stage of the competition. With over 4,500 votes this year, the competition to win is stronger than ever and we look forward to meeting the guys later this month as they look to impress our judging panel in their last-ditch attempt to win. Best of luck to each of them."
The UK Plumber of the Year 2017 will win £10,000 worth of prizes, including JT, Bristan and Wolseley Plumb Center products/vouchers, plus products from Proper Job Beer Rothenberger, CK Tools, Salamander, Filplastic, First Stop and BigWipes.