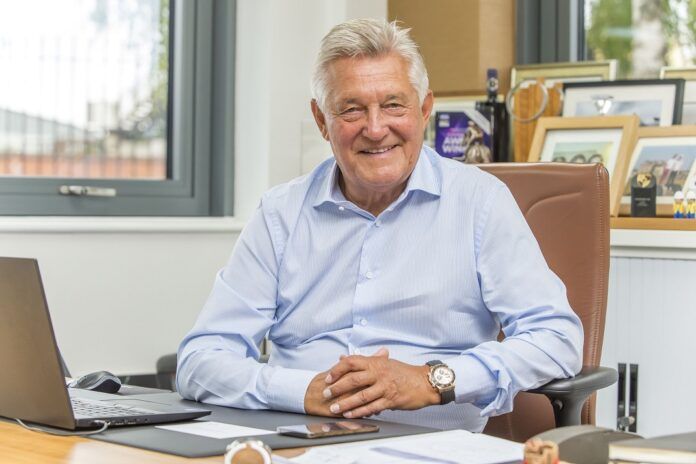 David Kilburn, the co-founder of MKM, has been awarded a CBE for services to the construction industry and to charity in the King's inaugural Birthday Honours list.
David, who is celebrating his 60th year in the construction sector this year, founded MKM with close friend Peter Murray in 1995. Starting at a single site in Hull, it is now operating more than 100 branches nationwide with a turnover of £818m.
MKM's central support is still located in Hull, with the business noted for playing a hugely important role in shaping the city's business landscape. David now uses his platform to help influence and nurture other enterprises, which includes the formation of local mentor organisation For Entrepreneurs Only, which itself earned royal recognition via a Queen's Award for Voluntary Service in 2021, a statement outlined.
David said: "It is a very moving experience, and I think of all the people who have contributed to what has been achieved. It is very humbling, that's how I feel about it, and I'm very happy to receive it.
"This sort of recognition does not happen without the great people who have worked with us, the talent. I have been very lucky as without the support from lots of people, my wife Linda, and lots of others, it wouldn't have been possible. It has been a very interesting journey and it is a very humbling experience."
Kate Tinsley, CEO at MKM, added: "The whole business is so thrilled for David. His service to the construction industry, which now spans 60 years, is truly remarkable.
"That, alongside his notable charity work, makes him a very, very worthy recipient for this honour and it is fantastic to see him recognised at such a high level. David's contribution to the construction sector and his ongoing work to promote businesses and entrepreneurship in Hull is something everyone at MKM is very proud of."